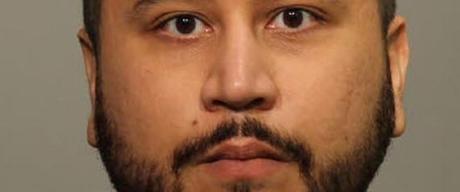 SANFORD, FL - JANUARY 10: In this handout photo provided by Seminole County Sheriff`s Office, George Zimmerman poses for a mug shot photo after being arrested and booked into jail at the John Polk Correctional Facility January 9, 2015 in Sanford, Florida. Florida officials report that Zimmerman has been charged with aggravated assault and domestic violence with a weapon. (Photo by Seminole County Sheriff`s Office via Getty Images) | Handout via Getty Images
Huffington Post
The Department of Justice will not file charges against George Zimmerman for the 2012 killing of 17-year-old Trayvon Martin, ABC News and CBS News reported Tuesday.
ABC reports:
ABC News has learned Martin's family will soon be notified that the Justice Department will not be filing charges against George Zimmerman, who shot the 17-year-old after a confrontation in 2012. Thursday marks three years to the day since Martin was killed.
Federal prosecutors concluded there is not sufficient evidence to prove Zimmerman, a neighborhood watchman in Sanford, Fla., intentionally violated Martin's civil rights, sources told ABC News.
In October 2014, the Washington Post reported DOJ investigators had determined there was insufficient evidence to charge Zimmerman, but still wanted to "dot their i's and cross their t's."
The Justice Department first announced in July 2013 it would look into the killing of the 17-year-old, who was shot by Zimmerman -- a neighborhood watchman in Sanford, Florida -- while walking home carrying a bag of Skittles and an iced tea.
After four weeks of testimony, a jury found Zimmerman not guilty of second-degree murder in July 2013.