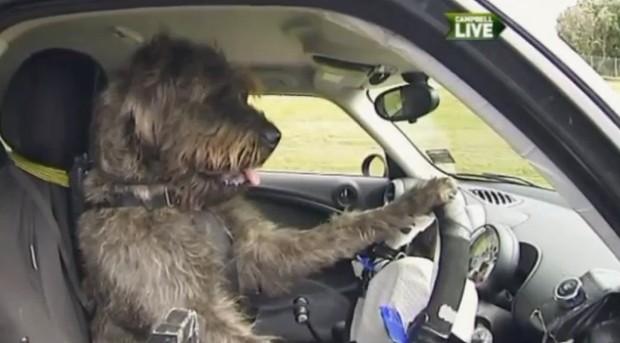 If you still don't know how to drive a vehicle, you should be ashamed of yourself because even dogs are getting their license these days. Yeah, as weird as it may sound, dogs in New Zealand are eligible for driving a vehicle, all by themselves.
Thanks to an animal charity in New Zealand these rescued dogs knows how to handle  shifting, pedaling and even steering.  According to the report from BBC, a dog named Monty the giant schnauzer is already doing well in his driving tests.
At least now you can take your dog as your drinking buddy. Just be careful not to let your cats out in the open road.
Check out the video for the full amazement.
[Via: New Zealand Charity Teaches Dogs To Drive (Seriously) Geekologie ]
(All the images, trademarks, logo's shown on this post are the property of their respective owners)
Roshan Jerad Perera