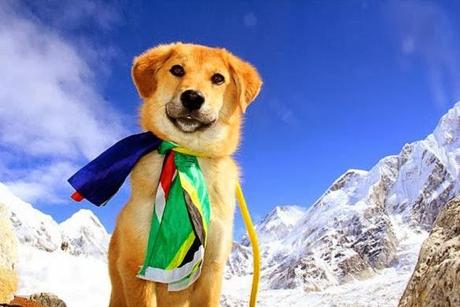 Rupee, a homeless dog from Northern India becomes the 1st dog to climb Mt. Everest | Caters

17,000ft above sea level, atop Mount Everest, known as the earth's highest mountain, a very special dog name Rupee, who was previously homeless and hungry is believed to be the 1st dog to climb the iconic monolith.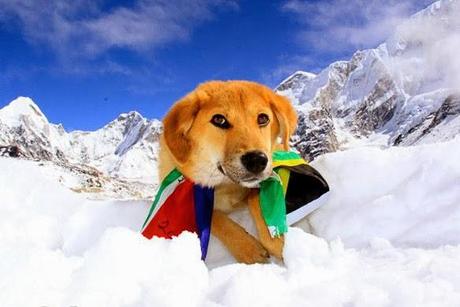 Rupee, the adorable pup was born in the Himalayas  | Caters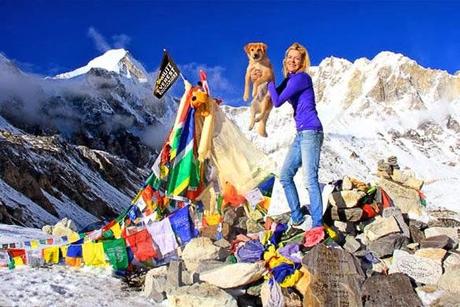 Joanne Lefson rescued Rupee from Ladakh, Northern India | Caters

BROUGHT BACK TO LIFE
Rescued at 8 months old and on the brink of dehydration and starvation, Joanne Lefson found Rupee from a dump site in Ladakh, Northern India and has since then adopted this most adorable pup.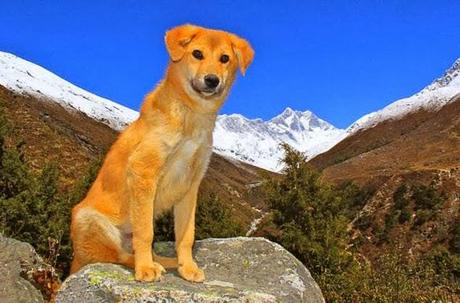 Rupee was rescued at 8 months old | Caters

"
When I saw him on that dump site he couldn't have had more than an hour to live. He couldn't even walk ten metres without collapsing.
"...I could tell that but he was very weak from having no food and water for days, perhaps weeks," said Joanne Lefson the Daily Mail reports.
According to the Daily Mail, Joanne fed Rupee a high protein diet consisting of boiled eggs and rice, which led to Rupee's remarkable recovery. 
BORN TO TREK
Originally born in the Himalayas, Rupee may have been born to climb. His physical condition was confirmed by his vet that he would not suffer from the high altitude sickness that is associated with the 17,000ft above sea level climb.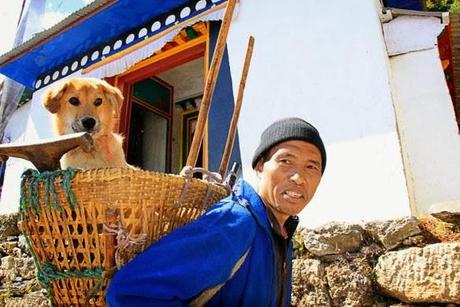 Rupee's owner hired a Porter in case he couldn't make the trek | Caters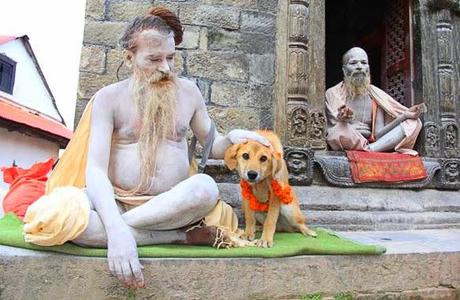 Rupee is the next world traveling canine | Caters
"My greatest concern was wondering if Rupee could actually make it," said Lefson who hired a porter to carry Rupee in case he wasn't able to make the trek.
Joanne recalls that a memorable part of her trip with Rupee "A memorable part of the trip was seeing Rupee touch and walk on snow for the first time, he loved it."
EXTENSION OF A LEGACY
Rupee's new owner, Joanne Lefson had originally planned the journey to Mount Everest with her former dog Oscar the who became an internet sensation when she and Oscar traveled the world spreading the message of the plight of homeless dogs worldwide. Their journeys to hundreds of iconic landmarks made headlines worldwide as
Oscar the famous globetrotting dog.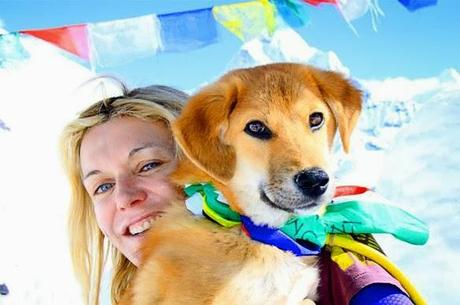 Rupee now travels the world with Joanne Lefson | Caters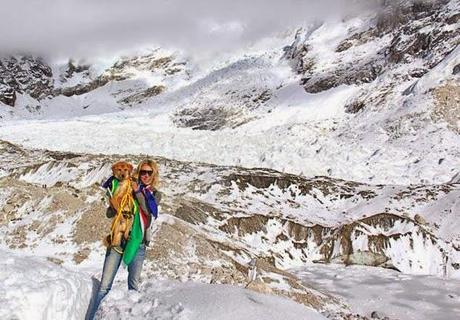 Joanne consulted Rupee's vet to make sure he was fit for the climb | Caters
But due to an unfortunate incident early this year in January, Oscar was hit by a truck. Oscar will never be replaced and it's been difficult trying to pick up the pieces but the one thing that keeps me going is honouring his legacy and working towards the day when every homeless dog will have a forever home.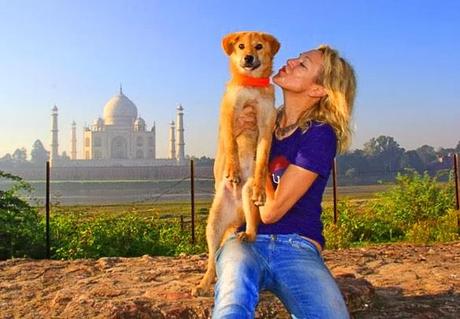 Rupee is now an extension of Joanne Lefson's former dog Oscar | Caters

"Oscar gave a face to the masses and made us realize that even when just one dog is adopted, we may not change the world but it will change the world for that animal forever... 
"Rupee is simply an extension of Oscar's legacy and a fine example of what can be achieved when a homeless dog is given a second chance."
SOURCE: Daily Mail