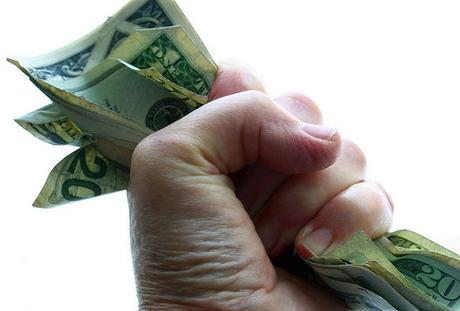 Green levy and energy bills
The government has claimed that the UK will be using 15% of their energy from clean, renewable sources by 2020. There is a very good reason for them promising this. For the past 200 or so years we have been burning fossil fuels to create the energy we need to meet our industrial demands. However, our demands have been so vast and rapidly growing that we are burning through the world's reserves at an alarming rate.
As a byproduct we have also managed to produce more heat and pollution than our atmosphere can stand. Therefore, it is down to the world's leaders to increase the amount of energy we use through clean, renewable methods, such as solar power. One of the ways they can do this is by ensuring that everyone in their country helps, even in a small way.
There is a growing concern amongst UK people that their energy bills are rising to help the government pay for their renewable energy policies in order to meet green targets. This concern leads to a general disdain and resistance to green policies. It is this resistance to renewable energy plans that forces the government to offer up incentives, often funded through energy bill levies. And, thus a vicious cycle is born.
The green levy is known by many other names such as 'green tax' or 'green policy subsidy'. The amounts paid have often been wildly overestimated by the public. For example, according to a study by RenewableUK, the public believe that wind power subsidies cost the average bill payer around £259. In reality the figure on a typical £1,300 annual dual energy bill is around £18. In fact, on an average energy bill, the total green levy amount is less than 7%.
This figure is set to get even lower after an announcement today (22/07/2015) by energy secretary, Amber Rudd. Ms Rudd has declared that certain green projects, including solar, will have their subsidies cut in order to reduce overall spending on renewable solutions. The solar industry is very nearly at the point where it could survive, without government subsidies and even compete on a level playing field with non-renewable energy sources. However, experts claim that they are not yet at that point and that cutting the subsidies too quickly could severely damage the future of UK solar.
Solar is already cheaper than many forms of energy. Cutting solar investment too quickly will not instantly reduce bills and could actually cause homeowners more in the future, for example as many community schemes will have to be scrapped.
As for those people who would like to take advantage of the solar power incentives on their own homes, there is still hope! Today's cuts were geared towards more commercial projects, such as small solar farms. There will be a review of residential solar subsidies, including the residential Feed-in Tariff later this year, possibly in September. So, our advice to you is, if you want to help reduce your personal carbon footprint whilst making a smart financial investment, act now!

Green levy and low-income households
Those who install solar panels on their homes are eligible to receive feed-in payments for the clean energy they produce, feed-in payments are generally funded through the green levy. One of the main concerns people have about the green levy is that it is taking money from those who cannot afford it, through their energy bills, and giving that money to people who can afford to invest in solar panels. This simplistic view is damaging as it fuels the vicious cycle of the anti-eco attitude mentioned before. The green levy actually supports those in low income situations the most:
Reduced bills All of the policies supported by the green levy aim to reduce overall bills by harnessing cheaper renewable energy.Statistics show that the average dual-fuel energy bill in 2014 was £90 cheaper because of the green levy. Nationally, the amount paid to the green levy was offset by the reductions offered through various green policies. These reductions will be most beneficial to those in with low incomes.
Targeted policies Those in low income situations are also the most likely to be supported by policies funded through the green levy. More money from the average bill payer's green levy goes towards funding affordable energy solutions, such as the Warm Home Discount, than towards solar panel feed-in payments. Many councils also offer free solar or installation schemes to people in affordable or council housing. The green levy is currently paying for 164 council properties in Doncaster to have solar panels installed. Doncaster is the 28th most at risk of poverty area in England and this scheme will save council house tenants an average of £200 per year on their energy bills. Similar schemes have already been carried out across the UK, for example, in Sunderland, Reading and Newcastle.
Green levy as an investment
The sun produces enough energy to power the entire world, every day, for the rest of humanity's existence. Brilliant, right? So, why aren't we all living off of this clean, limitless energy source? Because it needs harvesting, just like fossil fuels need harvesting, and this process has costs.
As with everything, the more widely used solar power is, the easier and cheaper the process becomes. Right now we are at a turning point in the ecological history of the Earth. Generations before ours made us reliant on unsustainable and damaging energy sources. The generations following ours will be reliant on a non-existent energy source if we don't invest in renewable solutions now.
The green levy is one such investment. If you can afford to install solar panels, the green levy will reward you for helping make a change through the feed-in tariff. If you cannot afford to invest in solar panels, you could make use of a 'rent a roof' scheme in order to benefit from cheaper energy bills, whilst adding to renewable energy change. For those who do not own their own properties, appeals can be made to your landlord or council to invest in solar panels on your behalf; they will then benefit from the feed-in tariff and you will benefit from cheaper bills.
Even if you do not end up producing your own renewable energy through solar panels, the green levy should still be seen as a smart, affordable investment (made even more so by today's announcement!). The levy can help those in low income situations, who feel the burden of higher bills hardest. Each of us contributing a small amount helps to increase our renewable energy usage as a nation, subsequently bringing down our energy bills to lower than they would have been without paying the green levy.