Question:
Does God think? Does he need to?
Response:
If God experienced thoughts the way we do; as passing in and out of our awareness as an amalgamation of sensory perception and mental formations, that would it mean that God would require corporeal form.God would needs senses, and some mechanism to process the input. If he had corporeal form, would he be subject to change (all matter changes) and therefore imperfection? Oops.
This little exercise illustrates how anthropomorphizing God leads to absurdity. I firmly believe that the Bible, or any other theistic text, should ultimately be taken on metaphorically. If we open opportunities to look beyond the pedantic interpretations of religious literature, there is a richness of meaning that opens up to a deeper connection to the divine.
Don't get caught up in the literal interpretations of these texts and avoid clinging to the image of God as a white guy with a snowy beard and a grandfatherly twinkle in his eye. Relating to God in this way is just not possible.
In fact, it is a useful exercise to explore everything we do not and cannot know about God.  To me this has been the most enriching path.
If you enjoyed this post,  please like and share.







Dialectic Two-Step 
 is an ongoing series of my thoughts on questions that come my way.
Wisdom lies neither in fixity nor in change, but in the dialectic between the two. - Octavio

Dialectic Two Step, Modern Koans, Verse Us, Say What?, and Minute Meditations all copyright Andrew Furst Subscribe to My Newsletter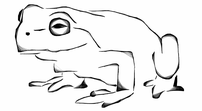 Join me for a little peace through reflection, art, video, sound, and poetry Leave this field empty if you're human:
The post Does God Think? – Dialectic Two Step written by Andrew Furst appeared on Andrew Furst.