WASHINGTON D.C.- Conservatives will be touting the 'I told you so' swag at the office today.
Upon the news the U.S. military will now allow women in combat, top Chinese generals have been working around the clock to plan a U.S. invasion during the military's menstrual bleeding period.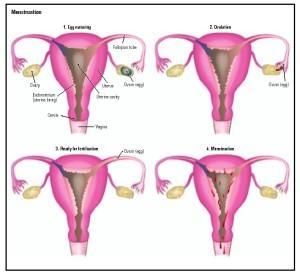 The past 12 hours Chinese generals have been studying the menstrual cycle. General Perv has kept the generals off track by constantly asking where the G spot is.
"We don't understand very much about female anatomy, but we do know now, the best time to attack the U.S. is when their military is suffering from menstrual bleeding," said Senior Colonel Liu Mingfu, a Chinese military officer with the National Defense University.
"We believe during menstrual bleeding overall U.S. troop moral will be low, due to the moodiness of their fellow combat troops. Not to mention, the U.S. will be wasting valuable time and resources dropping tampons from the sky in combat zones such as Afghanistan."
Chinese officials have hired top-notch astrologists to read the stars to predict when the U.S. military would suffer from a menstrual bleeding period.
"We know that it has to happen within a month, because that is what women are referring to when they say it is their time of the month," said Liu.
"The question our astrologists are trying to answer is what exactly is that time?"
News about possible invasion has ordinary U.S. citizens weighing in on the Department of Defense's recent decision to allow women in combat.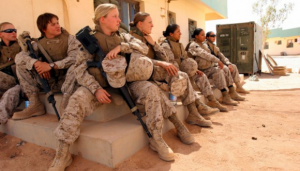 Hard to believe this picture communicates weakness
"I know it seems like our military is pretty badass with all the nuclear weapons, F-22's, and drones," said Bob Remer, a Candler, North Carolina resident.
"But now that we have allowed women in combat, the worlds sees us as a bunch of sissies. China wants to invade us now and I hope and pray the largest nuclear stockpile in the world can save us."
Remer suggests recruiting a bunch of male bodybuilders to prove that despite having women, the U.S. military is still strong.
"Perhaps the bodybuilders could tweet how much they squat," said Remer.
"Nothing would scare the Chinese like a guy squatting 450 lbs."
Remer blames Hollywood liberals and the stunning performance of Demi Moore in GI Jane for the recent decision to allow women in combat.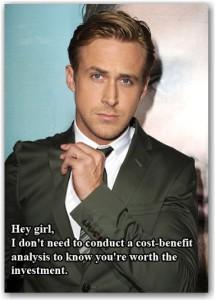 Will Ryan Gosling bring down the U.S. Military?
UPDATE- The Chinese government has purchased large screen projectors to play the Notebook during the U.S. invasion.
Chinese officials hope the emotions of the Notebook will heighten the debilitating effect of the menstrual bleeding on US combat troops.
The U.S. Department of Defense responded quickly by purchasing silencing headphones to block the sweet, sweet voice of Ryan Gosling.