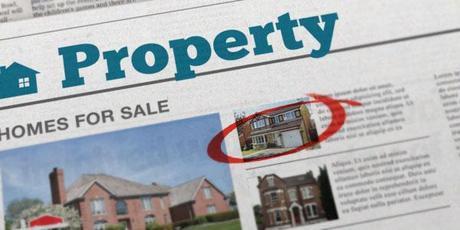 QUESTION: "I'm looking into buying my first home. Do I have to take out life insurance if I want to get a mortgage? Will I be refused a mortgage if I don't?"
SHORT ANSWER: Strictly speaking, no you are not obliged to take out life insurance, although it is strongly recommended.
SLIGHTLY LONGER ANSWER: When you buy a home, your lender will insist that you take out buildings insurance – this will be a requirement of your mortgage and is compulsory. Life insurance is not compulsory, however it is strongly recommended. That said, you do not have to buy your life insurance from your lender.
Many banks and building societies will try and persuade you to use their 'recommended partner' for your life insurance. It is likely that they are earning commission from doing this. It is also very likely that you can get a much better deal if you shop around elsewhere – you can find out how to get a good deal by reading our life insurance guide.
What is life insurance?
Life Insurance (sometimes called "life assurance" or "life cover") is an insurance policy designed to protect your family from financial hardship if you were to die unexpectedly. You would normally buy insurance for a fixed term e.g. 5 years, 10 years or 25 years. If you were to die during this time, your family would receive a lump sum of money.
People often take out life insurance when they make a big financial commitment like getting a mortgage. If you are the main earner in your household, having life insurance will enable your family to continue paying the mortgage if something happened to you. If you were to die without life insurance, they could be left struggling to pay off the mortgage, or even worse facing repossession.
Do I really need life insurance with my mortgage?
This depends on your personal circumstances. If you have a partner or children who depend on you financially, would they be able to cover your monthly mortgage repayments if you died? If the answer is no, then it would be extremely wise to take out life cover. If you are a young, non-smoker with no serious health problems it is usually very cheap – often less than £10 per month. That really isn't a lot to protect your loved ones against financial hardship if the worst should happen.
My employer provides my life insurance – do I need an additional policy?
Some employers offer a benefit called 'death in service'. This usually pays out four times your annual salary if you die while you work for that company. For example, if your employer pays you £20,000 a year, your family would receive £80,000 if you die.
Sounds good – but what happens if you change jobs and your new employer doesn't offer the same benefit? What if lose your job and become too ill to work? By the time this happens it may be too late to find an affordable policy – remember life insurance is much cheaper if the policy starts when you are young. Also, would the pay-out from your death in service policy really be enough to pay off your mortgage and cover other expenses such as funeral costs?
What life insurance doesn't do
Life insurance only pays out when you die. It does not pay out if you become too ill to work – for that you will need critical illness cover. Critical illness insurance can usually be added to your life insurance policy. This is often cheaper than buying the two separately.
Don't pay over the odds
If you are applying for a mortgage, do not feel obliged to buy life cover from your lender. As we said before, you will find a much better deal by shopping around. Our partners at What Protect can search through a panel of insurers and help you understand which type of cover is best for you.
Get a quote online or let a Money Club advisor talk you through the process by calling 0800 142 2180.
And don't worry, buying your life insurance via What Protect will not cost you any more than it would if you went direct to the insurer – we promise!
Share this article: