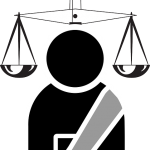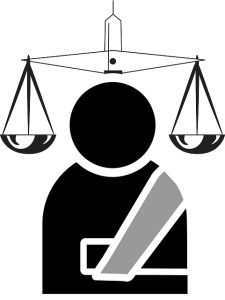 Probably the number one question I get as a personal injury attorney is "How do I go about hiring a lawyer after an accident?"  Hiring a personal injury lawyer is different than most other kinds of lawyers. First of all, let me explain "personal injury".
What Makes Personal Injury Law Different?
Many have heard the term "personal injury" yet may do not fully understand what it means in a legal sense.  Personal injury is a legal term for an injury to a person, rather than a property.  An injury can be physical or emotional and most often caused as a result of negligence. But, personal injury claims can be filed for malpractice and intentional wrongs as well.  Many lawyers specialize in a few types of law rather than focusing on all types of law for the same reason that some doctors specialize in some areas of medicine--so we can be extremely knowledgeable about a particular area of law and do it exceptionally well. The field of law is vast, thus at our firm, we focus on people who have been injured due to the negligence of others such as car accidents,
truck accidents
, FELA (railroad employee accidents), motorcycle accidents and lung injuries.  There are a lot of different kinds of accidents, but if you or a loved one has been injured, then you will want to talk to a personal injury lawyer.If you are needing family law advice or defense for a criminal action, then a personal injury lawyer is not your best bet.
How Do I Know if I Have a Case?
There are several factors involved in determining if you have a personal injury case. One, "Were you in an accident of some kind, whether it was auto related, work related or from a product?" Two, "Were you injured? and three, "Was there another party involved?"  If your answer to any of these questions is "yes", then you may need a personal injury attorney.  For instance, if you were involved in a minor car accident where no one was injured and you only have property damage to your car, then you probably do not need a personal injury attorney. The exception to that rule is if the other party is claiming the accident was your fault.  Our attorneys are available seven days a week for free consultations to discuss all of your facts and help you make the best decision.
How Do I Start?
Ok, so you were in a
car accident
with another vehicle and you were injured.   First, before you even think about a legal case, you need to address urgent medical needs. One thing I always tell clients is our first goal is for you to get medical treatment and get better. Two, if you have a case, we can help.  Top priority, however, is that you get medical treatment and progress toward healing.  If needed, do some searching whether online or through trusted friends to discover some good personal injury attorneys. Ultimately, until you actually talk with an attorney, you will have many questions. Often you may not know a personal injury attorney personally and frankly, maybe all you have heard are the negative stereotypes surrounding my profession. However, if there is an attorney that you trust, it may be a great idea to ask that attorney for a reputable referral. Frequently, people I know may need a family law attorney, estate or tax lawyer or a good criminal defense attorney and I have many trusted legal colleagues to refer.  Just because you used "Joe Smith-Attorney at Law" for your divorce many years ago, doesn't mean he is the best attorney to represent your personal injury claim. Likewise, my past clients know I would not be very good at representing them in a family law matter or matters of estate planning and tax law. So, you've been to the hospital, seen doctors and have the beginnings of a medical plan but you still don't know if you need a personal injury attorney. Or maybe, you knew right away and contacted an attorney from the beginning--smart move. If you haven't already contacted one, you should. Questions? We have answers.  Simply call our offices toll free (800) 685-3302 or locally (314) 276-1681 and discuss your situation with one of our attorneys.  They will visit with you by phone first and more than likely schedule a time to come meet you. Typically, our attorneys come to you whether you are at home, the hospital or a mutually agreed upon place.  Our attorneys like to meet you personally and get to know your story and facts of the case.  Getting to know our clients is a huge first step in representing them the right way.
What to Expect in Your First Meeting with One of Our Attorneys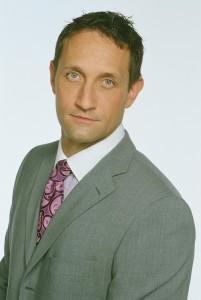 If after the initial phone conversation, it is determined that you may have a case, one of our attorneys will probably schedule a time to meet you personally.  During that time, we will discuss your situation including your medical treatment, insurance, work or loss thereof, future medical treatment and learn more about you as a person. The most important thing you can expect is "honesty". We tell you- honestly- the pros and cons of your potential case even if it is not good news.  We start every relationship with honesty because if we end up trying your case, our honest relationship with you is critical. Plus, honesty is just the right way to do business. We will enter into a contract of representation upon your agreement. The attorney will explain the "contingency fee" under which we operate.  After evaluation of the above information, the attorney will talk to you about the process of the personal injury claim and the expected time frame of events. Our attorneys explain the process of filing a claim and expectations.  Every case is different and there are many factors that impact what happens with a case, so the timelines are not always predictable but on a case-by-case basis.  The attorney will lay out options and discuss pros and cons of different options.
Ultimately, the case is Yours and the decisions you make are Yours.
Our attorneys simply explain your options and make recommendations. As well, the time together is an opportunity for you to ask questions.  It is good to make a list of questions before the attorney arrives. Following this initial meeting and you become a client, communication is always important with you.  Whether you prefer texts, emails or phone, we work to communicate with you at every important juncture of your case.  Attorneys at my firm share their personal cell numbers since calling the office between 8a.m. and 5 p.m. is not always best for my clients.
Things You Should Have for Your Meeting with an Attorney
:
Copy of the police report from your accident
Your auto and health insurance information
Names of medical providers you have used in your medical treatment
Witness names and address who witnessed the accident
Any photos or video that you may have of the accident
All of this information is not required at your meeting but it often helps expedite the process. We can order police reports and will get explanations of benefits and copies of your auto policies, but any information you can provide will help the attorney a great deal in determining what the process will look like for you and how we might be able to help.
How Are Personal Injury Attorneys Paid and How Much Will It Cost to Hire One?
Typcially, when you think of an attorney, you think EXPENSIVE. In most areas of law, attorneys work on "billable hours", meaning they charge you so much for service or bill by the hour for their work. Personal injury attorneys do not typically work that way, so
initially it costs you nothing to hire an attorney at my firm
.  That would not seem fair would it?  When you have been injured and have not been able to work, you do not have a lot of extra cash to hire an attorney, so we work on a contingency basis.  Many understand a contingency fee, but I will break it down for clarity.  Generally, our contracts are written as a percentage of the total recovered before or during trial.
How Does Contingency Billing Work to My Benefit--All Honesty About Contingency
There are no upfront costs for you to file a claim or to hire an attorney at my firm--  You do not have to pay the attorney $100-$300/ hour to work up your case.  Like other types of law that bill by the hour, we work up the case as part of our service and agreement with you. Depending on your type of case, we may use investigators, serve summons, depose witnesses, request medical records/bills and find experts. All of these services and actions cost money and alone, most individuals may not have the financial resources, time or opportunity to do all of these things thus, you hire a personal injury attorney.
Because our attorneys work on contingency, then the more compensation they get for you, the more they get paid--logical.  Like a sports agent, the greater the bottom line for you, the greater the financial reward for our firm thus we are motivated to be aggressive in getting the maximum amount you deserve not just because it is the right thing to do, but because, honestly, it is how we make our living.
If your attorney is unable to recover compensation for you, then you are not out any of the costs--As mentioned, the costs of working up and filing a claim can get expensive. As well, trying a case in court can cost tens of thousands of dollars in fees, expenses and time. If we do not win the trial or do not get a good settlement, then our firm may have to "eat" those expenses.  Thus, we are motivated to do well as that represents not only your best interests but ours.
Often people think it would be cheaper to handle their own claims after a car accident.  I've seen that happen and by and large, the amount an insurance company will pay an individual over an individual with legal representation is quite different. I've had individuals hire me once the insurance company just quit taking their calls.  If you have injuries, the insurance company may do a number of things to work to diminish the severity of your injury  in order to deny your claim for compensation or reduce the amount awarded. You have to remember, the insurance company does not really work for you--they work for their shareholders and they do not get rich by paying out fair claims.  I know this from personal experience as I do it every day. Often individuals will call me to ask/gauge if the insurance company is being fair regarding their injury. Often, people are bothered when an insurance company will only pay half of their medical bills--sound fair?  I don't think so. If you have been injured and you question whether the settlement amount  is fair, then it may not be and we are available to help you determine if it is fair. Insurance companies are very good at settling property damage claims.  Property damage claims are more objective opposed to physical injuries.  If you are seriously injured, you will probably need a personal injury attorney to be certain you get the compensation you deserve. Insurance companies are multi-billion dollar businesses and frankly, they pay more attention to someone with an attorney than an individual. It's not right or fair, but it is fact. Our attorneys are here to help victims of accidents.  We chose to represent the victims of accidents and work on contingency fees because we have faith in people and the jury system.  We can't help everyone that we meet, but clients we do take on, we work hard and aggressively to represent them. Part of our representation is getting to know each and every client.  It's too big of a financial gamble for each of us to represent someone we do not think we can help. So, if you need to talk honestly about your potential case in Missouri, Illinois or Kentucky, then contact me.
Contacting Our Attorneys:
Contacting us is easy. Complete the contact form here on the site or call me toll free (800)685-3302 or locally, (314) 276-1681 or email me:
[email protected]
.