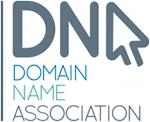 TLD Registry the company behind Dot Chinese Online and Dot Chinese Website, have released a Mandarin version of the State of the Domains quarterly publication that is published by the Domain Name Association.
They published on their website:
TLD Registry is extremely proud to be responsible for the full layout and design of the Domain Name Association's (DNA) first official newsletter, released this past October at ICANN 51 in Los Angeles. The publication provides insight to the use of domain names through analysis, trends, and case studies. The TLD Registry team is extra excited for multiple reasons.
In order to coincide with the English version of the newsletter, TLD Registry has been working alongside the DNA to complete a fully-Mandarin version of DNA's "State of the Domains" quarterly publication. Be sure to catch the next newsletter at ICANN 52 in Singapore in February.
We believe this is the first time ever that an international domain sector association has published a complete China edition. In a Chinese media report released yesterday, DNA announced the release of the fully-Mandarin edition and kindly acknowledged our Chinese IDNs, Dot Chinese Online and Dot Chinese Website. Several Chinese media outlets picked up the story including the popular business and finance news outlet, Xinhua08.
To view the Chinese media report click here.