The Cashew and Brazil Nut Milk is the final recipe for my DIY juice cleanse, and the last juice of the day (click to see recipes one, two and three). It is a great source of protein and healthy fats, which are both essential for skin health.  This is the most calorific part of the cleanse, which will ensure that you get enough calories to keep you going each day.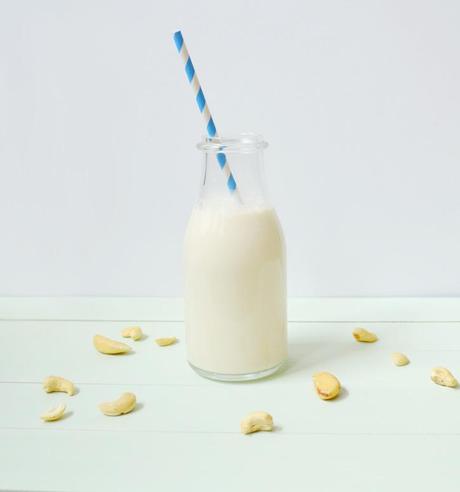 Here's what's in in and why it's good for you:
Cashew nuts

are rich in monounsaturated fatty acids including oleic acid, which lowers bad cholesterol while increasing good cholesterol. They are rich in minerals, including manganese, potassium, copper, iron, magnesium, zinc and selenium. Zinc, in particular, is one of the most important nutrients for skin health. It regulates the way various hormones (particularly testosterone) affect the sebaceous glands, helping to regulate sebum production. Cashews also provide Vitamin B complex, which is essential for metabolising protein, fat, and carbohydrates at cellular levels. Lastly, cashews contain tryptophan, which is involved in the production of serotonin, a chemical that acts as a calming agent in the brain and promotes a good night's sleep.
Brazil nuts are the number one plant source of the skin-friendly mineral, selenium. Selenium facilitates the production of glutatione peroxidases (GP), one of the most powerful antioxidants in the body. GP is an enzyme that fights free radicals that can deteriorate skin cells and collagen fibres. Damage to these fibres causes the skin to become dull, lose its elasticity and become susceptible to wrinkling.

Cinnamon

regulates blood sugar levels and insulin production, promoting stable energy levels and mood. It also lowers cholesterol.

Vanilla

has antioxidant properties, fighting free-radicals in the body.  It also stimulates the release of serotonin, like cashews, making you feel calmer and happier.

Dates

are a great natural sweetener. They are rich in Vitamin A, B and C, potassium, magnesium and calcium. They are a source of dietary fibre, helping with constipation and intestinal disorders.
Besides enhancing the flavor of your milk, Sea Salt is alkalising, helps regulate blood sugar levels, and helps maintain the balance of electrolytes in your body (important for optimal cellular functioning). Himalayan Sea Salt is the best option: it is free from many of the toxins in other varieties of sea salt, and contains the 84 natural minerals and elements found in the human body in a form small enough for our cells to absorb easily. To read more about the benefits of Himalayan Sea Salt, click here.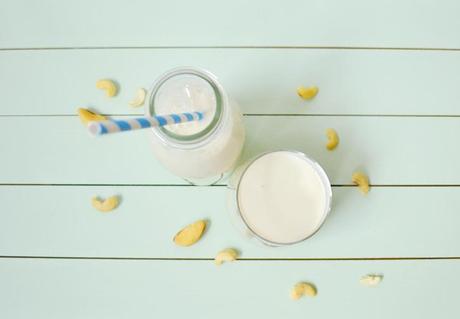 Ingredients
100g or  3⁄4 cups of unsalted cashew nuts
10 brazil nuts (about 40g/1⁄4 cup)

1200-1400ml or 5-6 cups of water

1⁄4 tsp cinnamon

1 tsp vanilla essence or a vanilla pod

a pinch of sea salt (optional)
Prep
Soak the cashews and brazil nuts in the fridge overnight

Rinse them off and put them in your blender with 2 cups of water (about 500ml) 

Blend for 3 minutes until smooth

Add the rest of the water, vanilla, cinnamon and salt and blend for another minute or so

Strain the milk through a sieve lined with a nut milk bag or muslin cloth (based on experience, I would recommend investing in a nut milk bag!)

Refrigerate to chill
TIP:

 Be conservative with the water to begin with. Once you've strained it, you can always add more if the milk is too thick.

This makes more than a liter of milk, so you only need to make one batch at the beginning of your three day cleanse. It will keep in the fridge for 3-4 days.

So that's your last juice cleanse recipe. Here's recap on the first three recipes for the juice cleanse:
Glow Getter Green Juice

(Not a) Pina Colada Pineapple Detox Juice

Beet it! Beetroot and Carrot Detox Juice
Hope you enjoy trying the recipes!