Last Updated: |

David Valle
Do you know how to make snow cones using snow cone machine? Well, let me explain the process to you. Yeah, its very easy, so you can make it at your home by a simple snow cone machine.
Snow cones. They're the perfect treat year-round. There's nothing like being out on a drive with your family and seeing a nice little snow cone shop that has tasty treats within. Eating snow cones reminds many of us of our childhoods. Fond memories of eating snow cones at a fair or carnival come to mind, and what kid wouldn't want to eat snow, right?
No one really outgrows snow cones, but there is one fact that many people don't know: you can make your own snow cones at home! Yes, now you don't have to leave your house to get an airy snow cone, which is great when you have a house full of kids to look after. Keep reading to learn how to make snow cones.
What You Should Know Before Making Snow Cones
Preparing snow cones is a quick, inexpensive process and something you can do for the kids or with the kids. No stovetop is necessary unless you plan to prepare the flavored syrup, as well.
When you're preparing to make snow cones, ensure that you're in an area that has an electrical outlet; you will need to use electricity to crush the ice into the necessary consistency.
Making Snow Cones at Home
Making snow cones at home is quick and easy. You simply need a few ingredients, a few minutes to spare, and a few eager taste buds that are ready to chow down on some sweet ice! Whether you ask the kids to help out or prepare this treat in secrecy to surprise them, your snow cones are sure to be a real crowd pleaser.
Gather Ingredients and Materials
The first step in making snow cones at home is gathering the necessary items. The ingredients that you will need include:
Fill the Blender
Other than the snow cones, themselves, the blender is basically the star of the show. Decide how many snow cones you would like to make and proceed to pop them into the blender. A good rule of thumb is to add about eight regular sized ice cubes per snow cone.
Begin Blending
If your blender has an "ice-crushing" option, set it to that option. If your blender doesn't have that option, however, just hit "blend." The "blend" setting will crush the ice just as well.
After you get your blender going, slowly add water until the mixture is the texture of packed snow.
Enjoy Your Frozen Treat
Take a spoon, and scoop the mixture into paper cups. If you want the top of your snow cone to have its signature round look, a large spoon or ice cream scoop will get the job done.
Finish this frozen treat by adding one or two pumps of your desired flavored syrup.
Tip: How to Make Snow Cones Syrup?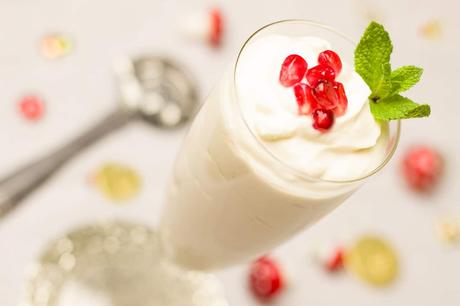 If you would like to go all the way and make this treat fully homemade, opt to make your own flavored syrup by using this super simple snow cone recipe below:
In a medium saucepan, stir together one cup of water and two cups of sugar.
Stir until the sugar is dissolved, then boil the mixture for one minute.
Remove saucepan from heat, and begin stirring in your desired flavored extract or flavored drink mix (such as Kool-aid). Be careful when handling the mixture, as it will be very hot.
Allow mixture to cool and thicken before transferring it to a separate container for pouring.
Once mixture has cooled, grab some paper snow cone cups that have been pre-filled with ice. Pour mixture on top of ice, and enjoy some delicious, homemade snow cones!
Your Turn
The best things in life can be made at home. Snow cones are timeless and can be enjoyed by kids from age 1 to 99. A few simple ingredients, a craving for sweet snow, and a blender are all you need to keep the kids' taste buds and your own feeling satisfied and happy.
When you or the kids want a yummy treat, opt to make snow cones at home; reach for the blender and a bag of ice, and save the cookies for another day.