Vinyl Nail Decals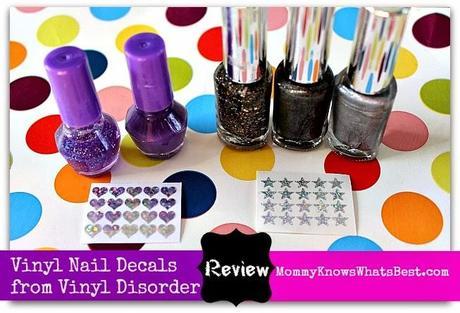 DIY: Create Your Own Unique Nail Art with Vinyl Disorder's Nail Decals {Review}
Disclosure: I received this product in order to write a review.
Want to have unique nail art on your nails but you don't want to spend a lot of money? Vinyl Disorder's vinyl nail decals can make it easy for you to add some style to your nails without spending a lot of cash!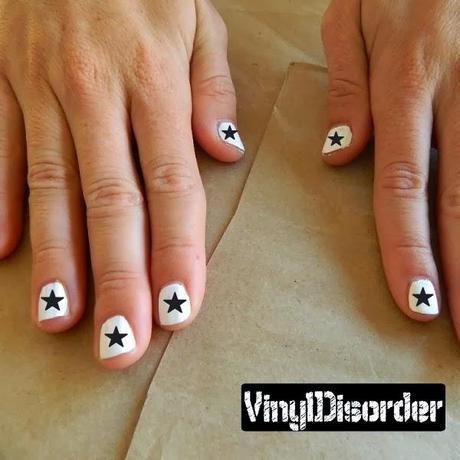 From Vinyl Disorder:
"

Vinyl Disorder's nail art decals make it easier than ever to get the look you want. At Vinyl Disorder you can choose any of our designs or contact us for custom products. With our wide variety of finger nail decals, the possibilities are endless!"
Thanks to Tomoson and Vinyl Disorder, I received two samples of finger nail art vinyl decals. One of the samples was in the shape of hearts in holographic glitter, and the other sample was in the shape of stars, also in holographic glitter.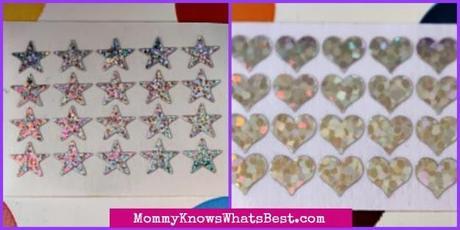 While I am no nail artist, I do like to paint my own nails and my daughter's nails. She joined me in this review, and was really excited to see the shiny hearts and stars!
To apply these vinyl nail decals, you:
Apply a flat nail color and let it dry (or no color at all). 

Apply the vinyl sticker to your nail

Apply a clear polish over the top to seal it in. 
I did my daughter's nails first. She has tiny nails, so the hearts did not fit as well but the stars did. I found that the edges of the decals did not bend with the curve of her nail (which isn't that curved), so the edges kept popping up. They worked better on her toes, though.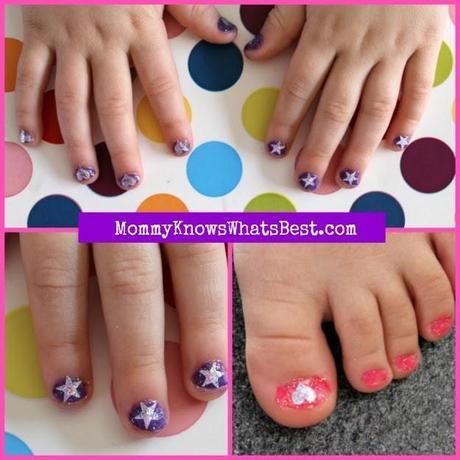 I did my nails next. I tried using my Kiss Gradation Polish kit to have a sparkly effect. I first applied the silver color and let it dry. I then applied the vinyl nail decals, and the same thing happened: the edges did not/ would not stay down with the curve of my nails. You can see in the one photo where I tried to reapply the decals and actually chipped some of the polish off. I wasn't too concerned since I knew the chips would be covered with the other polish. I added the final two steps of the gradation, and voila!

I think it was the holographic glitter that made the stickers difficult to stick to the curve of the nails. They were pretty stiff, unlike regular vinyl would be. My guess is that others have had no issues with edges when other colors are chosen.


Would you use vinyl nail decals and create your own look? Which designs from Vinyl Disorder would you use? 
Vinyl Disorder makes all kinds of vinyl decals like wall quotes, stickers, in loving memory decals, business decals, and more. Go check out their designs and options here, and be social with them below!Vinyl Disorder on FacebookVinyl Disorder on TwitterVinyl Disorder on InstagramI received one or more of the products mentioned above for free using Tomoson.com. Regardless, I only recommend products or services I use personally and believe will be good for my readers.


Let's Be Social! 
Marissa is a stay-at-home mom who writes pregnancy and parenting articles on HubPages as ThePracticalMommy, as well as shares her motherly escapades on Mommy Knows What's Best.