Divorce Short Sale – Maybe The Best Option?
The biggest hurdle in divorce and short sale (selling a home) (short sale) owned by a couple going through divorce will usually be just getting one or more lenders to agree to take a loss and release their lien when the closing occurs.
(This blog post on divorce short sale is a condensed version of the full article (PDF) at the end).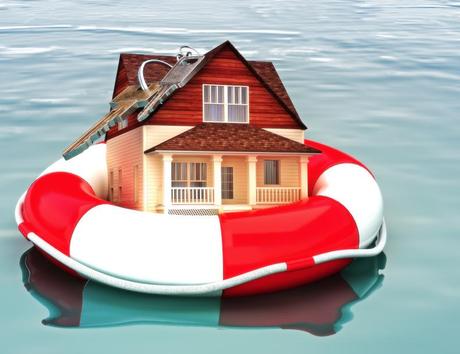 Divorce short sale parties need not have missed mortgage payments to be eligible.
 Banks, lenders, Fannie, Freddie, and others consider divorce to be a "hardship" and a likely indicator that there is a real potential for default on a loan.
The bottom line is that banks are enlightened enough now to generally not require delinquency prior to approving a divorce short sale and all other things being equal, divorcing parties should try to preserve as much of their credit as possible by making payments.
Liability:
There may be some ongoing deficiency to pay the bank after the divorce short sale is completed.
With good professional assistance this deficiency can often be eliminated.  Key to accomplishing this is to hire a listing agent who can set the best pricing to achieve the least time on market AND the largest possible recovery for the lender.
Divorce, like Short Sale, is a process in which the people involved hope that they can find "closure" and a fresh start. That will generally be the shared goal of the parties, the listing agent, and the legal counsel involved.
And just as divorcing parents must learn to cooperate "for the good of the children", it is very much worth it to both parties to treat the marital home as a child.
A short sale requires cooperation with both spouses.
The parties need to be rational and understand that the Short Sale process will ultimately be of long term benefit no matter how irritating the documentation and other short term demands may be.
Divorce short sale important facts:
• Divorcing parties who take care of other aspects of their credit can generally qualify for a mortgage to buy a new home or condo within 2 years. 
• Credit recovery after a foreclosure will take much longer, historically, up to 10 years.
• Don't confuse a court order for one spouse to sign property over to the other as constituting an actual conveyance. An additional step must be taken even after such an order is entered. There must be a deed signed by the spouse commanded to transfer title.
• If a spouse is on title they still have to sign the listing
• All parties on the title must sign the deed at or before closing.
More…..
• A divorce short sale will take months to accomplish.   Be proactive and methodical:
• Starting with listing the property;
• Hire an attorney who specializes in short sales to make the best presentation of your hardship to your lender(s) and to advise and protect you throughout the process.
• Obtaining a contract offer and make sure your agent knows how to protect you by referencing the short sale in the contract;
• Use an experienced short sale REALTOR® such as Dennis Blackmore who works closely with the Attorney's office to ensure a non-stressful and smooth transaction. Confidentiality is a hallmark of our business.
Considering a short sale related to divorce? Get more information about the short sale by taking advantage of the "free" consultation offered whether by phone (757-467-7600) or e-mail, with Real Estate Legal Services.
Contact Dennis Blackmore, REALTOR®/Agent Owner with Creed Realty Virginia Beach
Divorce and Short Sale – Maybe a better marriage