Listed below are my Dividend Stock investment selections for the Common Man's stock portfolio for the upcoming week of 4/8
/13 to 4/12/13. Any one of these corporations will infuse a powerful wealth stream of cash into your Roth or Traditional IRA stock portfolio. It is fairly simple to invest your dollars into any one or all of these stocks by yourself, without the help of a Stock Broker, Financial Analyst or money hungry, high commission Wealth planners.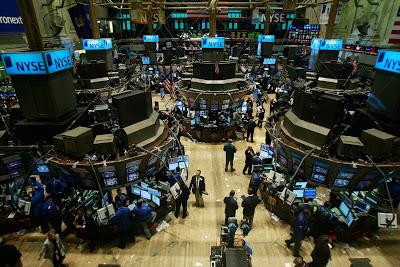 Please take time to re-balance your retirement portfolio, as well as perform any necessary due diligence on dividend paying stocks that you may want to add to your Roth IRA. Please do yourself a favor and reinvest all of the dividends that you are currently receiving right back into each company. 
I will check back on 4/13/13 to determine how well or poor my picks performed. Continue to invest as much as you can each week to ensure that you have a solid dividend income stream to pay for your utilities, living expenses, etc. during your retirement years! Thank you for visiting DSIFTCM and I hope you had a profitable last week and have an even better week ahead. Please comment below and Like Us on Facebook, Follow Us on Twitter and 
Subscribe below! Thanks for your support!
Company Name/Stock Ticker
Current Dividend Yield/Share Price as of 4/5/13
The Coca-Cola Company(NYSE:KO)
2.79% $40.08
Unilever plc (ADR)(NYSE:UL)
2.99% $41.92
Emerson Electric Co.(NYSE:EMR)
2.94% $55.73
Eli Lilly & Co.(NYSE:LLY)
3.47% $56.48
McDonald's Corporation(NYSE:MCD)
3.04% $101.42
Microsoft Corporation(NASDAQ:MSFT)
3.21% $28.70
CA, Inc.(NASDAQ:CA)
4.07% $24.60
World Wrestling Entertainment, Inc.(NYSE:WWE)
5.47% $8.77
Pinnacle West Capital Corporation(NYSE:PNW)
3.75% $58.12
Icahn Enterprises LP(NASDAQ:IEP)
7.20% $55.52
KKR & Co. L.P.(NYSE:KKR)
6.38% $19.12
Duke Realty Corp(NYSE:DRE)
3.94% $17.24
Triangle Capital Corporation(NYSE:TCAP)
7.83% $27.60
Realty Income Corp(NYSE:O)
4.72% $46.03
DSW Inc.(NYSE:DSW)
1.10% $65.33
Wal-Mart Stores, Inc.(NYSE:WMT)
2.46% $76.39
Royal Caribbean Cruises Ltd.(NYSE:RCL)
1.49$ $32.28
The Walt Disney Company(NYSE:DIS)
1.30% $57.70
American Capital Agency Corp.(NASDAQ:AGNC)
15.25% $32.79
Vanguard Dividend Appreciation ETF(NYSEARCA:VIG)
2.18% $65.33