Sure, sparkly tiaras are nice – they have glittery diamantés all over them and they make you feel like a princess floating through clouds of fluffy kittens.
And then there are Kanzashi – the bad arse cousin of the tiara,  Kanzashi have their roots deep in Japanese culture. Used as hair decorations by geisha, and as weapons by the women in samurai families – Kanzashi is for the bride who wants her hair accents to say – 'I'm gorgeous – so don't mess with me!'
What do I love about these folded fabric flowers?
They are handcrafted with loving care by Kitty Kanzashi from habutae.
They look stunning and come in a variety of designs.
Although they coordinate with nearly every style of wedding dress from traditional to punky – Kanzashi have an instant vintage appeal!
Kanzashi can be a very green alternative! Kitty Kanzashi is happy to work from fabric you provide, giving a new lease on old fabric.
Kanzashi are heirlooms waiting to happen. When your wedding dress has become passée, your daughter will never turn her nose up at hair accents or bouquets made from these amazing little Japanese delicacies
Kitty's Amazing Kanzashi
Want to know a little more about Kitty Kanzashi and her gorgeous products? Well, I was sitting down with the owner of Kitty Kanzashi the other day and I asked her to tell us more about her little Japanese flowers…
Can you please explain what Kanzashi is and what kind you make?
Kanzashi is Japanese for hair ornaments and the specific hair ornaments I make are flower hair ornaments made using the "tsumami" or pinching technique.
Can you tell me why you think Kanzashi is a great alternative to traditional bridal wear?
My kanzashi are great for many reasons! One, you can order and receive your kanzashi in advance because they are made from fabric, this will help with the wedding stress. Two, you can customise your kanzashi to suit your color scheme, for example, I am getting married in purple and ivory so I asked my corset maker if she could supply me with some spare fabric and now I have matching hairpins, buttonhole flowers and bouquet. Three, so long as you store the kanzashi in the same manner as your dress, they will make a wonderful heirloom for future generations.
What kind of special services do you provide for your brides?
Although I mainly use habutae to make my kanzashi, do not think that is all I use.  I have a huge range of kimono fabric which can be used with the habutae to create a one of a kind kanzashi.  All the kimono fabric were once kimono and there is nothing better then to give a piece of fabric a new lease of life.
Also as all my kanzashi are made to order so if the the bride had a particular fabric in mind she can provide the fabric and I will make the kanzashi from that fabric!  Recently I had an enquiry from a bride who wanted to have kanzashi made using the kimono fabric that her dress was made from and if it wasn't for the deadline, I would have accepted the commission.
What is the most outrageous kanzashi you have ever made?
The most outrageous piece that I sell is a red and white crown! I think I must have been looking at the Japansese fashion of lolita when I was designing this piece and it is as fairytale princess piece!
What is the most outrageous kanzashi you have ever worn?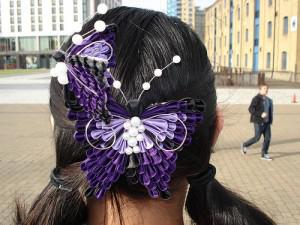 This one! It took me ages to plan this design because of the colours I wanted to use.
How can we reach you if we want a little of this Kansashi goodness?
You can find my work at the following address
www.kittykanzashi.etsy.com
However you can contact me directly on 
[email protected]
(Bridal Kanzashi shown here begin at around £30)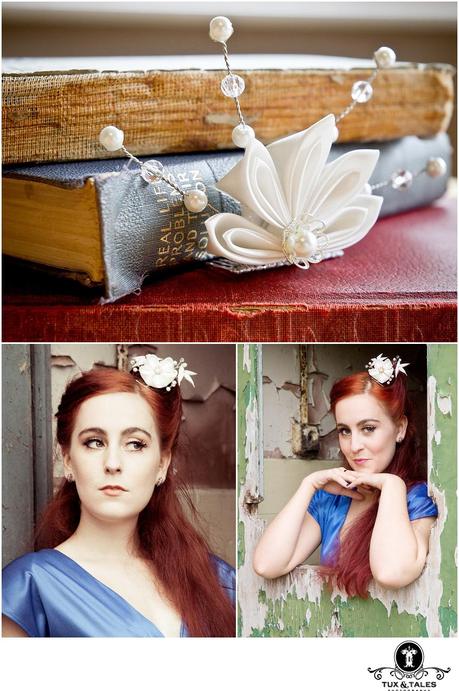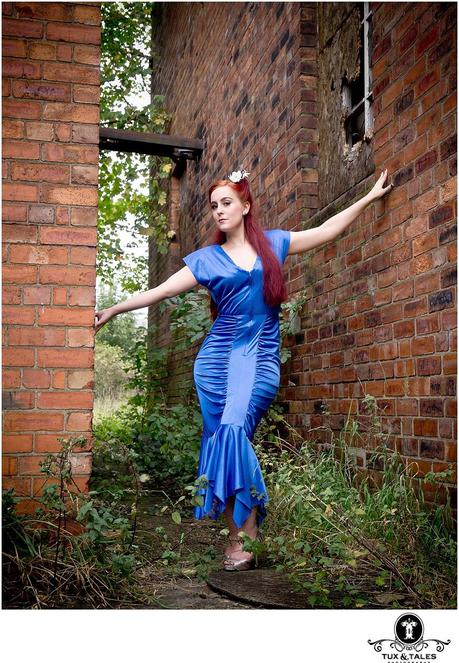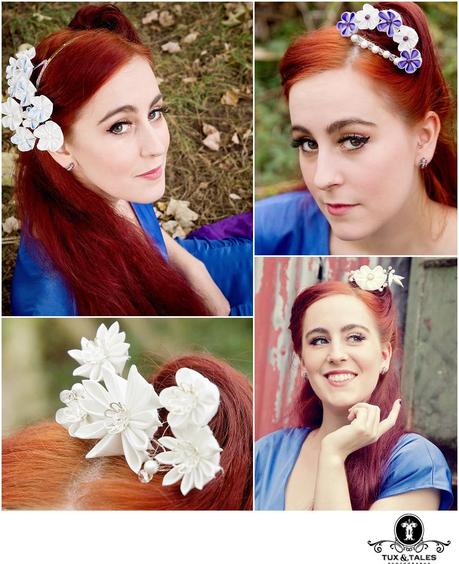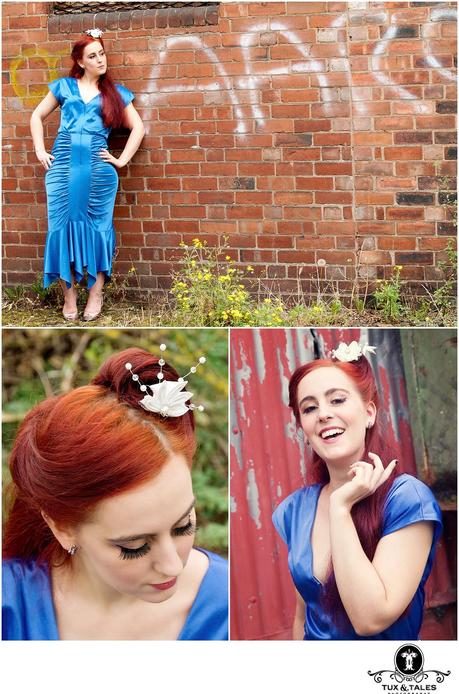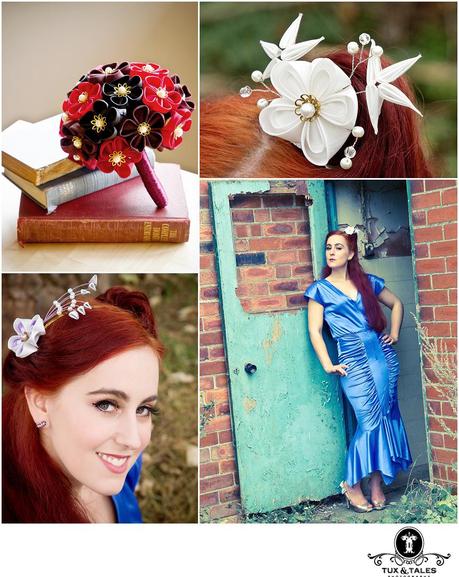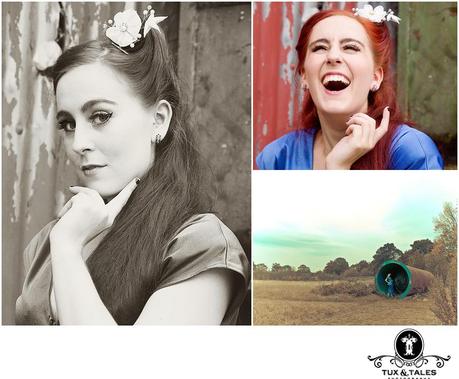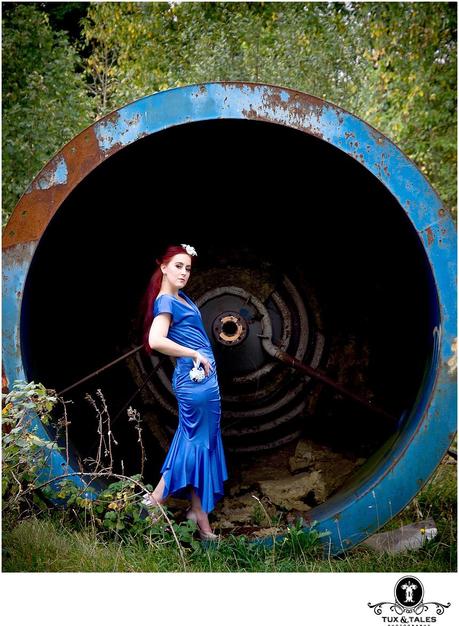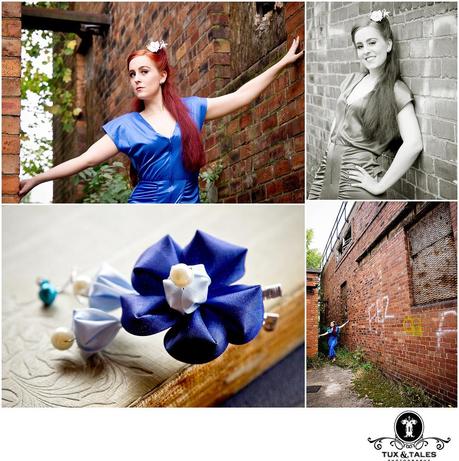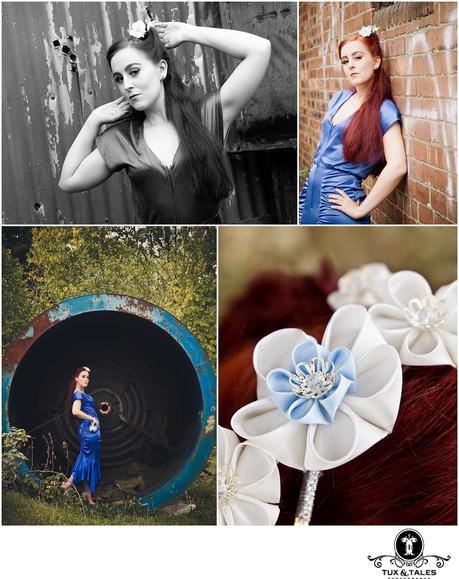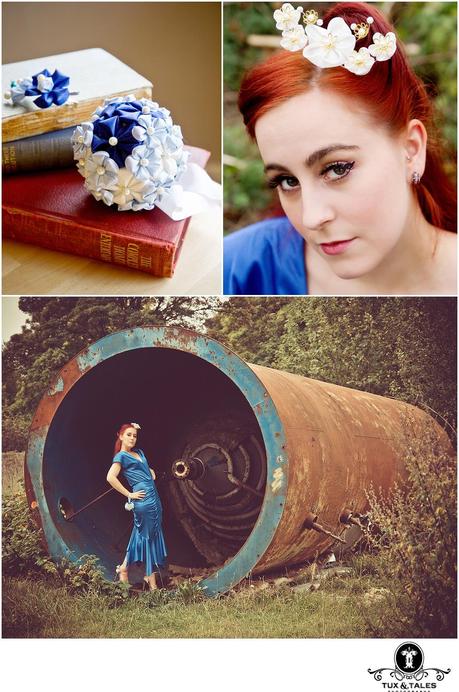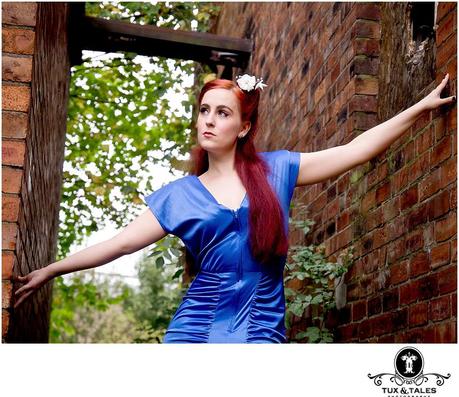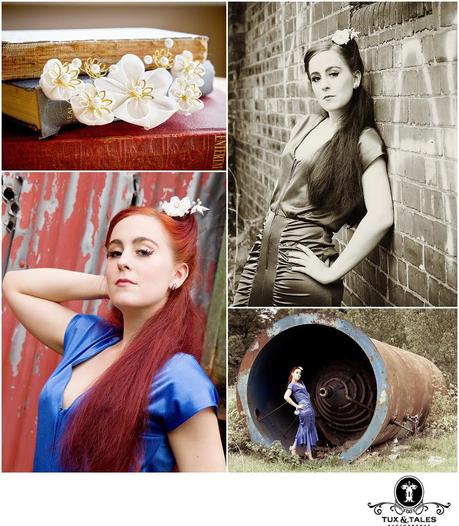 Want to know a little more about our lovely model? Her name is Georgia Honey and you can visit her facebook page here.
{lang: 'en-GB'}