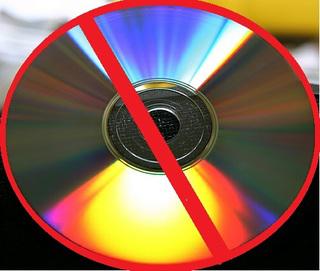 New technology is all about doing as much as possible with the least amount of cost and waste of resources. Before the age of computers, cell phones and pagers, messages had to be written on paper and then couriered to their location, either within the building or across town.
The electronic age has done away with that. Now, with the click of a button or a voice-activated command, messages and files of all sizes can be sent all over the world in a matter of minutes.
Large files that include animated graphics, music and reports with graphs and spreadsheets are being delivered to their recipients via the computer. This not only saves time and money, it also saves vital natural resources. For example, two large companies are planning to merge and form one large corporation. Company A is in New York and Company B is located in Italy. Each company is to submit a proposal to the other that includes what they expect out of the merger in terms of benefits, compensation, company restructuring, etc. Each company has a CEO and five board members that will all need to receive copies of the other company's proposal. The final draft of the proposal is over 500 pages for one printed copy. To ship over 3,000 pages (6 copies of the proposal at 3,000 pages each) across the globe would cost quite a bit of money, take too long and cost too much.
There is a solution though.
Once the proposal is written and prepared it can be formatted into a PDF or DOCx file that can be sent online. Files this size can't be sent through most emails, but there are companies that will allow you to send large files across the Internet. A company that offers this service takes your large file, compresses it, and sends to whoever you want wherever they may be. Within a few minutes, each CEO and all of the board members will have the file to look over.
This type of transfer saves the time of having to prepare the documents for shipment and the money that would be spent on shipping it. What people don't consider is the amount of natural or "green" resources this type of file sharing saves. Each completed proposal would take over a ream of paper. It takes one tree to make 17 reams of paper. There would also be resources used in the printing process. Once the document was printed and prepared for shipping, the company would have to have all of the documents couriered over to the post office. Twelve reams of paper along with the packaging could weigh as much as 60 pounds by the time everything was ready. Next, the company would have to pay a hefty price to ship the proposals halfway across the world. Depending on what service they use to mail the documents, it could easily cost them upwards of $200 to $300 dollars just for the slower services. Between the cost of the materials and the extended costs of shipping and handling the bottom line to ship the entire package could be almost $1,000 in manpower, time and natural resources.
With that being said, the easiest and most cost effective way to manage this type of file sharing is to send it via the World Wide Web. Internet connections are secure and can be trusted to send and receive large amounts of data in a short amount of time. By sending files in the form of computer documents and email attachments, a company can save natural resources and not lose sleep over how much the cost is going to affect the bottom line.