by Jeffry Ruigendijk / Al Jazeera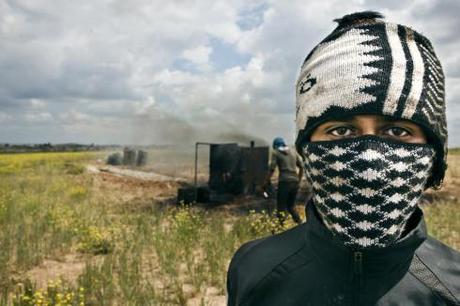 One of Abu Zechariah's sons covers his mouth and nose while working with the refinery to avoid inhaling smoke emitted from the rusty tank.
Ras al-Ain, Syria - Abu Zechariah and his two sons are farmers in the Kurdish town of Ras al-Ain, in northeastern Syria. They are one of many families throughout Syria that have decided to start privately refining crude oil as a way to make money.
Trucks come from Ramlan to Ras al-Ain, where they then begin to extract the low-quality fuel using rudimentary and dangerous equipment.
Rival rebel groups and regime forces continue to battle for control of strategic oil and gas fields in Syria's northeast. Since the war began, local demand for oil has soared due to the disruption in supply from the West, which has led to small, privately owned refineries being built throughout Syria. Though profitable, this process of refining "rock oil" is unhealthy, and explosions are always a risk.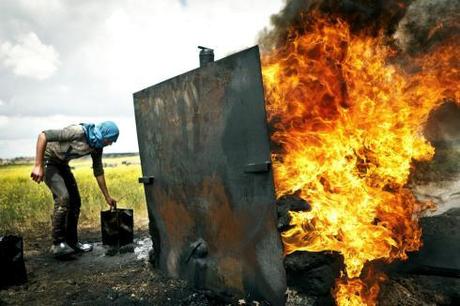 A fire rages under the boiler filled with crude oil. The intense heat vapourizes the oil, after which the vapor can be cooled back down to diesel or petrol.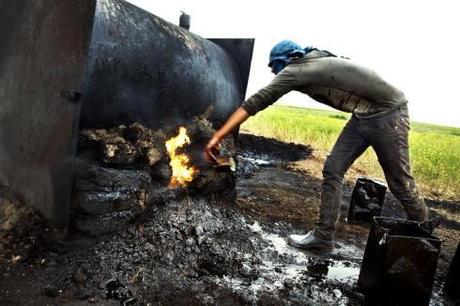 A farmhand feeds the fire under the oil boiler with distillery waste, producing oppressive smoke that stings the eyes and mouth.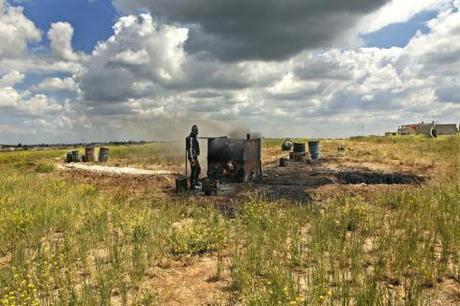 A farmhand stands nearby the home-made oil refinery, consisting of a rusted tank connected to a few tubes.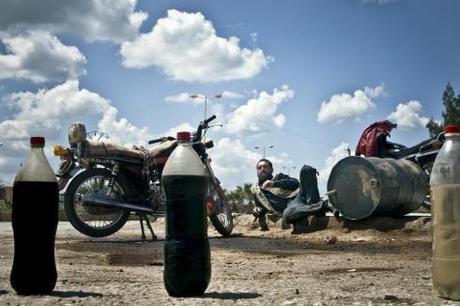 Abu Zechariah sells diesel and petrol per liter, and sometimes per half-liter.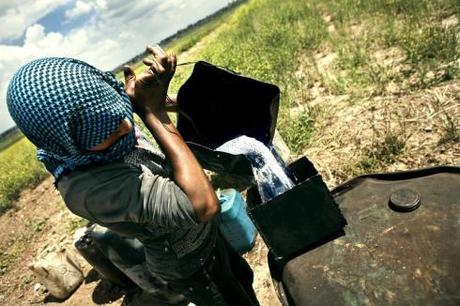 The freshly distilled diesel is poured into a barrel, after which it is transported to the city and sold on the streets.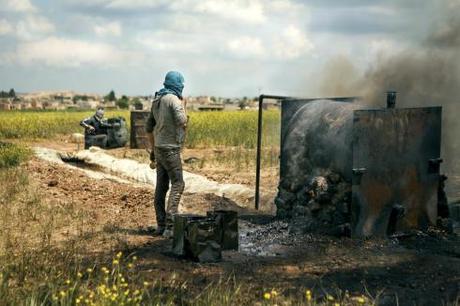 Abu Zechariah's sons work with their father, with one standing by the refinery and the other collecting the produced diesel in an oil barrel.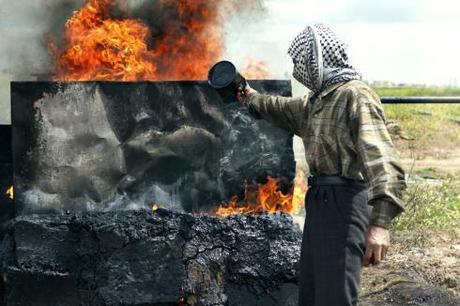 Abu Zechariah's home-made refinery has replaced his crops, which he had cultivated before the war began.