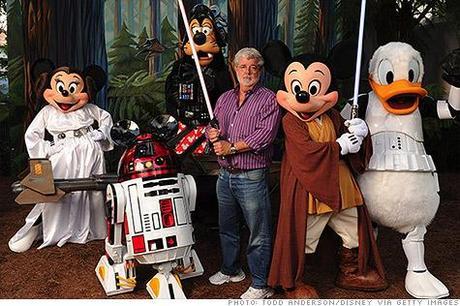 Believe it or not, Disney has bought LucasFilm and has decided they will release Star Wars episode VII in 2015. While this news has been gestating through the internet the past few days, with the dust settling here are some details about the deal:
According to THR's report, George Lucas will serve as creative consultant. Lucas had the following to say in a statement:
"For the past 35 years, one of my greatest pleasures has been to see Star Wars passed from one generation to the next. It's now time for me to pass Star Wars on to a new generation of filmmakers. I've always believed that Star Wars could live beyond me, and I thought it was important to set up the transition during my lifetime. I'm confident that with Lucasfilm under the leadership of Kathleen Kennedy, and having a new home within the Disney organization, Star Wars will certainly live on and flourish for many generations to come. Disney's reach and experience give Lucasfilm the opportunity to blaze new trails in film, television, interactive media, theme parks, live entertainment, and consumer products."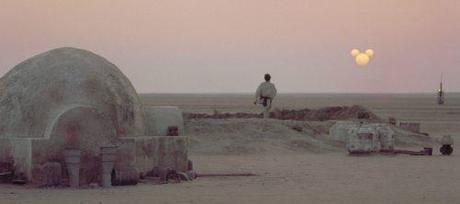 For fans hoping the original films would be heading to Blu-ray in their original theatrical release,  that's not going to happen. According to Bleeding Cool News, Lucas' deal with Fox doesn't look to change in any way, so don't go getting your hopes up for pristine Blu-ray editions of the original trilogy in their original versions – it's really not likely to happen at all. Also of note that the deal expires in 2020 on all the films in the series except Star Wars: A New Hope which Fox owns outright.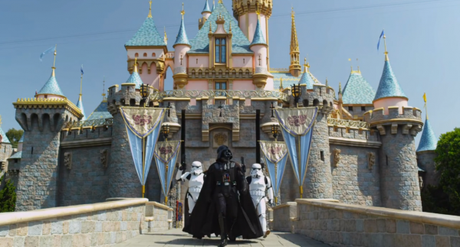 (via io9):
In 2015, Disney hopes to release Star Wars: Episode VII with plans to release Episode VIII and Episode IX in the following years. Expect a new Star Wars film every to to three years.
Along with Lucasfilm, Disney has purchased an extensive treatment for the brand NEW Star Wars trilogy. Episode VII is in "early development" but we're guessing the groundwork is already being planned.
George Lucas is a consultant on Episode VII but his intent is to retire.
Disney plans on utilizing Star Wars in parks, resorts, television and film. But we're not expecting a live action TV show just yet. We're betting another Star Wars cartoon could be appearing on DisneyXD.
What about Indiana Jones? Well, Dr. Jones is still a part of the overall purchase package — but Paramount still owns the distribution rights to the films. So don't hold your breath for a Disney Indy movie just yet.