The Le Méridien brand is all about discovery and unlocking the destination, and of course, one of the ways to know a place fully is through its food. That's why Le Méridien Kota Kinabalu came up with the Taste of Discovery menu that features tampatan (local) dishes by the Kadazan tribe of Sabah. I was lucky to have partaken in their heritage through their food. Read more…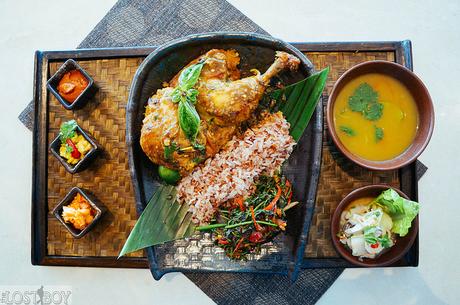 The Taste of Discovery menu of Latest Recipe is prepared by Chef Rondi, the restaurant's chef de cuisine of Kadazan descent. He told me that he hails from Penampang, a district 10 minutes away from Kota Kinabalu that serves as the primary domain for the Kadazan tribe.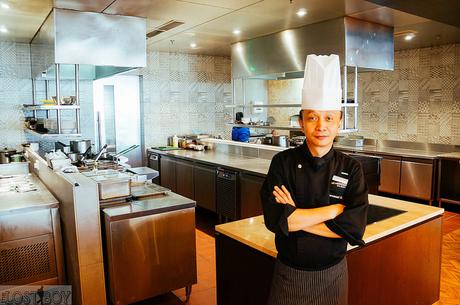 But what is Kadazan cuisine? According to our friends from Le Méridien Kota Kinabalu:
Traditional Kadazan cuisine makes excellent use of a variety of wild jungle ingredients such as bamboo shoots and palm sago, yet employs little use of oil. From simple appetizers of unripe mango with prawn paste, salt and chili to a variety of pickled foods collectively known as "noonsom", tangy and pungent flavours from souring agents or fermentation techniques is a key characteristic of traditional Kadazan cooking.
Chef Rondi, who has been cooking practically all his life, took his tribe's heirloom recipes from his grandmother and adapted them for the kitchens of Le Méridien Kota Kinabalu.
HINAVA
The refreshing hinava is marinated mackerel with lime, ginger, and chili, garnished with a local salad. I found it easy to like, as it is similar to our kinilaw (ceviche).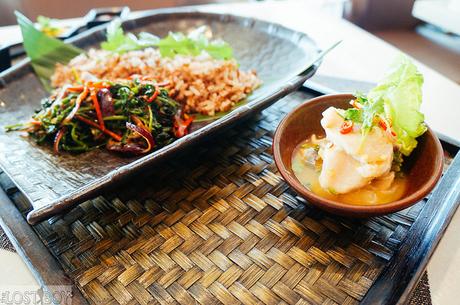 AYAM BAMBANGAN
Ayam bambangan is baked spring chicken marinated in bambangan lemongrass gravy, served with steamed hill rice and stir fried wild fern shoot on the side. Bambangan is a jungle mango native to Sabah, and it is usually enjoyed as a pickled condiment. When incorporated to the chicken, it gave a subtle tangy kick, and the dish overall was tasty.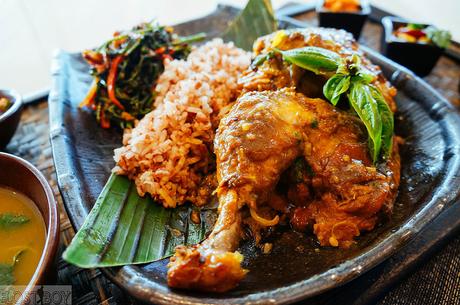 PINASAKAN SADA IN WILD BORNEO HEARTS
The pinasakan sada in wild Borneo hearts is mackerel slow-braised in a taco baco sour gravy, served with bambangan, lime chili, and hill rice on the side. The broth was light yet flavorful, and the mackerel was delightfully fresh.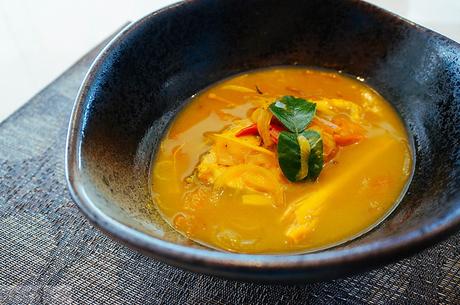 LATEST RECIPE
Le Méridien Kota Kinabalu, Jalan Tun Fuad Stephens, Sinsuran, Kota Kinabalu, Malaysia
Telephone: +60 8832 2238
Email: [email protected]
Website: www.lemeridienkotakinabalu.com
Social Media: Facebook, Twitter, and Instagram