A shark has been found to use glow in the dark spines on its back to scare away potential predators. Scientists carried out research on the Velvet Belly Lanternshark, which is a small species found in the deeper waters of the Atlantic Ocean and Mediterranean Sea, and apparently has a unique way to discourage any bigger fish that might attack it.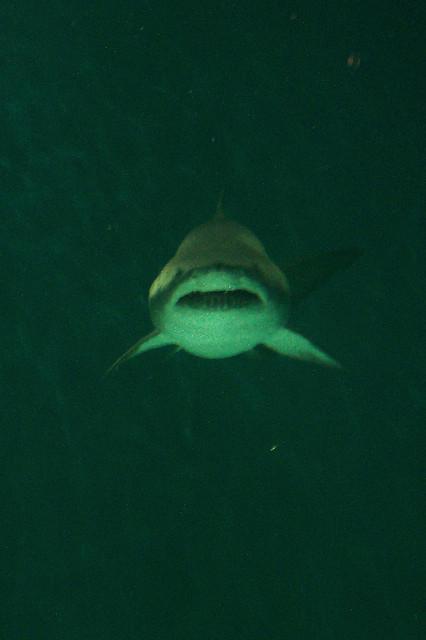 In the permanent darkness of the deep sea, a large diversity of organisms are able to glow and produce light, a process called bioluminescence. This comes from a chemical reaction within their cells that produces reflectors, light guides, glows and flashes – usually related to avoiding predators, hunting their prey, and reproducing.
The Velvet Belly Lanternshark was already known to have light producing cells called photophores in its belly, hence it's name, but discovering the 'lightsabers' on its back was a surprise for the scientists. They came to the conclusion that it's more of a warning system, designed to highlight the fact that the shark has spines, and that predators should be wary of these spines. It could be thought that having these beacons of lights on its back would be detrimental to the sharks attempts to hunt for prey, but the scientists who conducted the research believe that the lit up spines are harder for the prey to spot than the sharks predators. As the Lanternshark uses the lights on its belly for camouflage and sneaks up on its prey from above, the glowing lightsabers aren't in sight of the prey.
Deep sea creatures are often something of a mystery due to their aloof nature and the fact that humans aren't often down that deep in the ocean, but the research undertaken on this small shark means that one of the creatures of the deep is a little less mysterious to us now.
by Ellie Cambridge