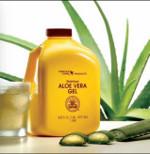 My name is Lucia Richardson and I am an Independent Distributor for Forever Living Products.
Who are We?
Forever and its affiliates are the World's largest growers, manufacturers and distributors of Aloe Vera products. Founded in 1978 the company is dedicated to supplying products that help people. Rather than adding a few drops of Aloe Vera to our products, we start with fresh, potent Aloe Vera and then add just enough of the other ingredients required to create a whole range of Health Care, Weight Management, Personal Care, Make-Up and Skincare products. In other words, the number one ingredient in most of our products is 100% stabilised Aloe Vera. The versatility of the product means that Aloe Vera can be taken as a drink or applied to the skin. Not tested on animals, the Forever Collection is a testament to nature's capacity to help us look and feel our best.
Product Range: Health Nutrition Skincare Beauty Cosmetics Daily Care Weight Management Sports Animal Care For many centuries, Aloe Vera has been used for its healing properties and health benefits by numerous civilisations around the world. Imagine slicing open an Aloe Leaf and consuming the gel directly from the plant. Our best selling product, 'Forever's Aloe Vera Gel, is as close to the real thing as you can get. This rich blend of pulp and liquid gives us a product as near to nature as possible.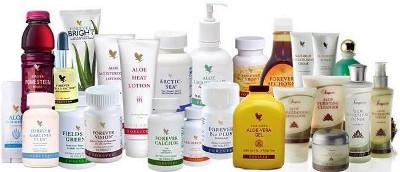 TOP TEN REASONS TO DRINK ALOE VERA GEL:
10. Effect on the Gut 9. Assists in healthy digestion 8. Balances the immune system 7. Effect on the skin 6. Increases the activity of fibroblasts 5. Effects on the Musculoskeletal System 4. Effect on Gut Flora 3. A useful source of minerals 2. A useful source of vitamins And my number reason for drinking Aloe Vera Gel is 1. A Wonderful drink for good health
Our products make the difference between feeling good and feeling great. There is a complete 60 day satisfaction guarantee on all our products. Should you wish to find out more how our products can help you, or to discuss a fantastic business opportunity working for a successful l $2.8 billion Global Company, please contact 07875 584406 or [email protected]
Healthy regards, Lucia Richardson