I was trying to get this post up as quick as possible once I realized how many good deals there were online, sorry I didn't get this up sooner.  I spotted a few luxe deals on StrawberryNet HK already going for less but on top of the existing discounts if you get the ones that fall under the Christmas Specials Gift sets by today or tomorrow you get an additional 10% off.  All these I'll be mentioning are discounted but not all are part of the Christmas Specials.  Click on the image to go straight to the item on the site.  As always on StrawberryNet, shipping is FREE.  Here are the ones that caught my eye.  I'd rather share what I might like with you guys.  From what I understand the initial discounts will remain till about New Year, but it's the additional 10% discount that's only up to today.
1. LAURA MERCIER Colour Essentials Kit – BEFORE: $115.00, 31% OFF, NOW: $79.50 (then plus 10% off 'til today!)  Who doesn't love Laura Mercier?  I've not yet met a beauty junkie who dislikes the brand.  This kit is great for people who like simple, wearable looks and colors that enhance beauty in a polished way.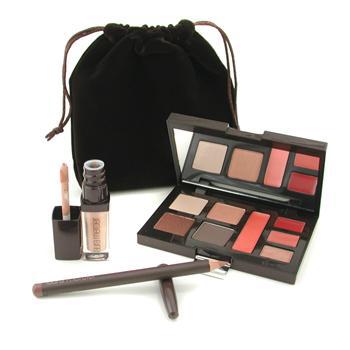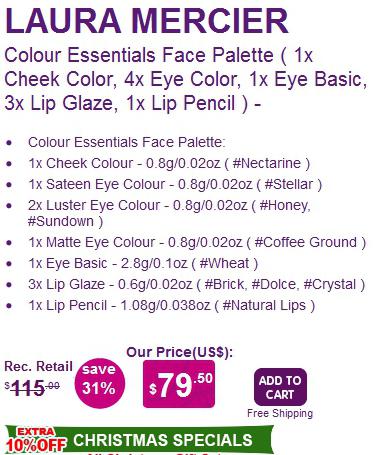 2. PIXI Essentials Gift Set – BEFORE: $28.00, 50% OFF, NOW: $14.00 (then plus 10% off 'til today!)  Pixi is an affordable but above-drugstore British cosmetics brand popular among young adults like myself.  They've got products that make beauty easy for anyone.  This eyeshadow isn't an accurate color in the photo but from what I understand, the listed eyeshadow comes in a beautiful shade called Champagne Glow.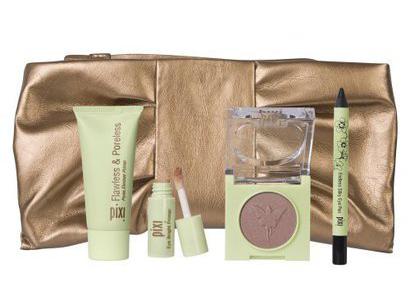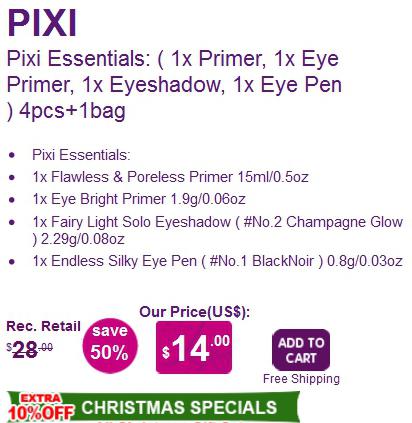 3. Elizabeth Arden Color Intrigue Gel liner in "Ocean Teal" – BEFORE: $23.00, 48% OFF, NOW: $12.00
The color Teal has come forth this year especially in the realm of eyecolor.  This should be a wonderful formula to work with, after all, it is Elizabeth Arden.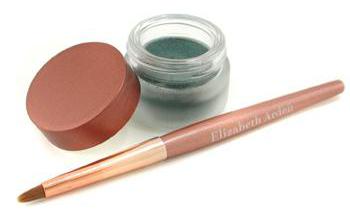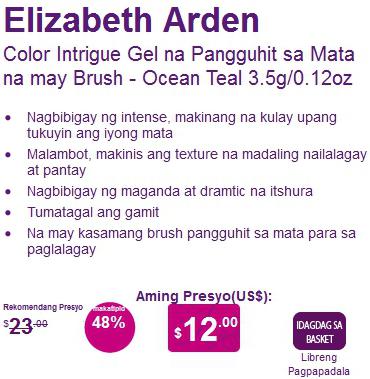 4. Too Faced Wild Thing Collection – BEFORE: $38.00, 30% OFF, NOW: $26.00 (then plus 10% off 'til today!)
The Too Faced Wild Thing collection is a fun one, particularly for a senior teenager, who wouldn't want to make use of that leopard print pouch apart from the goodies it comes with?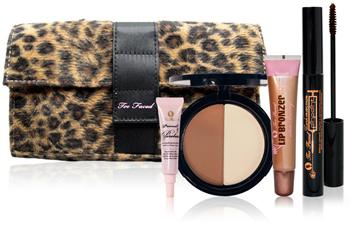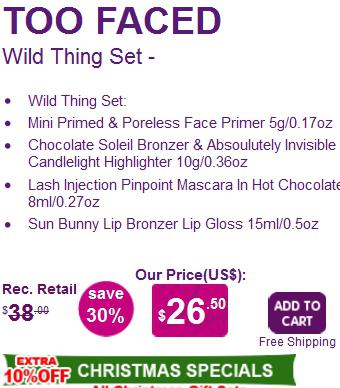 5. Jurlique In-Flight Essentials Kit -   BEFORE: $97.00, 33% OFF, NOW: $65.00 (then plus 10% off 'til today!)
I was extremely happy that Benefit Cosmetics entered Greenbelt 5 but very sad that Jurlique had to close.  I understand though, their prices are way too high for a country like ours when it comes to skincare and there's not enough familiarity with the brand.  This gift set is something I'm actually considering for myself since I want to switch to an organic eye cream.  Nobody does properly processed botanical formulas quite like Jurlique, actresses like ScarJo depend on the brand.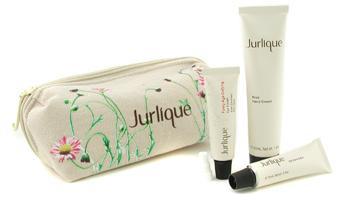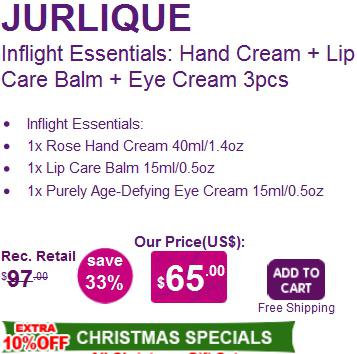 6. PIXI Natural Mineral Kit – BEFORE: $25.00, 50% OFF, NOW: $12.50 (then plus 10% off 'til today!)
This one is a personal favorite of mine, it comes in 3 different sets of shades, I own the "St.Tropez" one and have brought it with me in my purse so many times because it's extremely handy, the St. Tropez's champagne shade is absolutely gorgeous, but I also recommend the Santa Barbara set because that has normal cheek blush shades instead of bronzer.  I also just gifted a friend of mine this Christmas with the St.Tropez one.  Eyes, Cheeks and Lip products all in one 3-inch tiered kit and it comes with a mirror.  The Pixi Natural Mineral kit is made of sturdy magnetized cardboard so it's perfect for a lady on the go.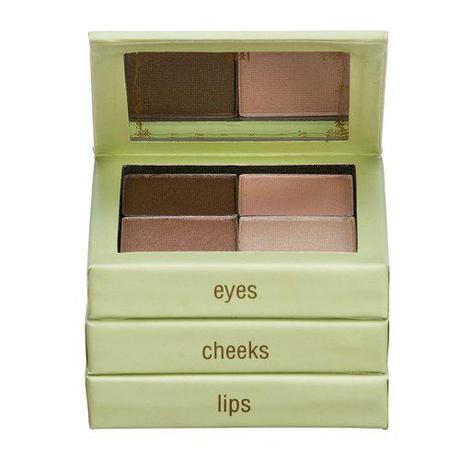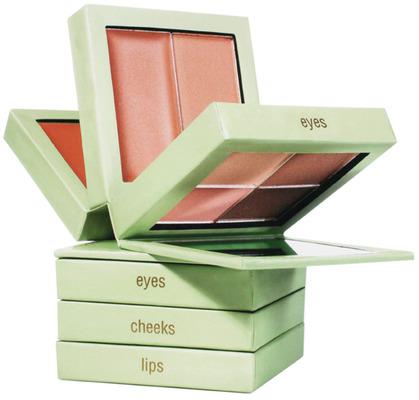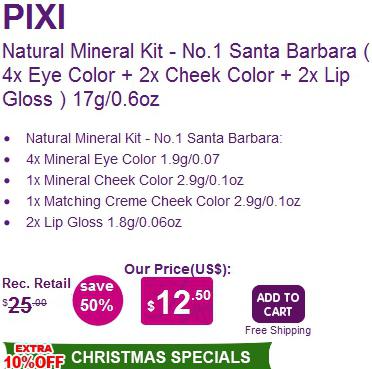 7. FUSION Beauty Lip Fusion Luxe Boudoir lipgloss – BEFORE: $32.00, 50% OFF, NOW: $16.00
This isn't part of the Christmas Specials but who wouldn't want to try the great LisaEldridge's  favorite high-end lipgloss for less?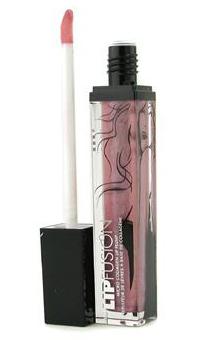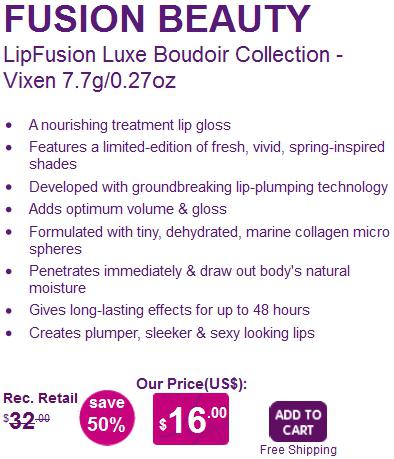 8. Molton Brown SnowClay DeepCleanse Snowclay Purifier – BEFORE: $17.00, 32% OFF, NOW: $11.50
Molton Brown is an established British skincare brand, though I haven't tried it, Charlotte has featured the brand on her blog Lipglossiping, and the lot of you know I trust the dear girl completely.  This looks like a lovely cleansing masque for those who need to hit the "reset" button for their skin, and I think the word "Snowclay" is lovely.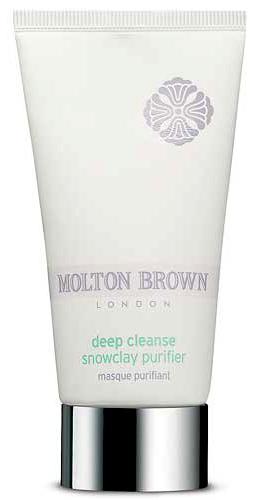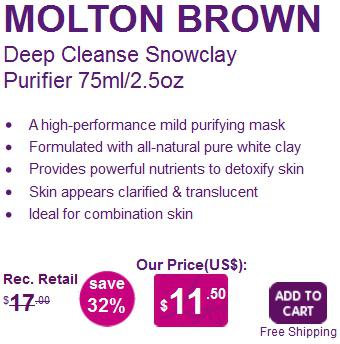 I think that list is long enough for now, any longer and I might be wasting your time for availing of the additional 10% discount.  There are some more really great deals on at StrawberryNet.  It's time you had a look!