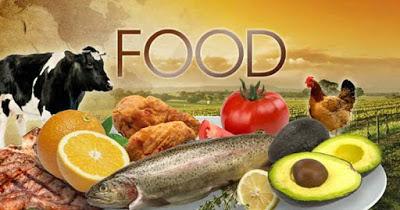 By Susan Duclos - All News PipeLine
No matter the disaster, be it economic collapse, natural disaster, flooding and early freezes decimating crops and harvests, or as we are witnessing now, a pandemic, the one thing each of these events have in common, is they cause a food supply disruption as the food chain breaks down.
We in the Independent Media have long warned that food was going to become a problem eventually, watching things get worse as event after event piled onto each others, all effecting the food supply.
Flooding hit the mid-West prevented farmers from planting on time, with some not able to plant at all. Those same floods also destroying the livestock and livelihood of other ranchers. Then came an early freeze which rushed the harvest of crops that already had a late start in planting.
Other issues across the globe effected other food items and chains, such as the mass slaughter of chickens in China reported on in February, 2020, along with a worldwide shortage of pork coming from China's swine flu issues in late 2019.
Those were all
shortage
issues that consumers still have not felt the full effects of yet.
(
PLEASE HELP SUPPORT ANP
:
With Independent Media being censored on almost every internet platform, reader donations are what keeps websites like ANP up and running. Your donations are greatly appreciated. Thank you, Stefan & Susan.)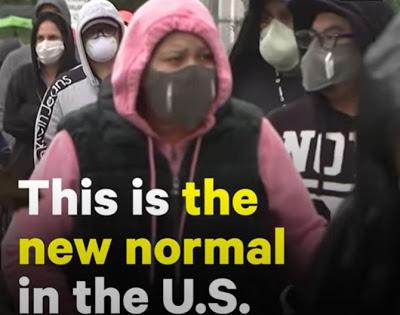 AND THEN CAME COVID-19 CORONAVIRUS
Many know by now that as soon as the mainstream media finally started reporting on the COVID-19 coronavirus pandemic, many rushed to the stores and started panic shopping, emptying shelves of cleaning supplies, toilet paper, frozen pizzas (Yeah, I know, not the smartest choices), and only survival food companies started seeing a massive influx of orders, enough to now have notices at the top of their pages stating shipping and delivery could take a month or three.
Note:
That is assuming they will be able to restock their supplies.
Most the grocery store items are slowly getting restocked, with some simply staying unavailable for the time being, and others have limited supplies, and the longer these states keep their stay-at-home orders in place, the faster people will start emptying shelves again.
That is only one set of problems though that affect the food supply chain. There are shortages and then a shortage of consumers for other products, leaving an over-supply of products that is having to be destroyed, dumped or killed.
Looking a little deeper, we see that due to the closures, albeit schools, restaurants or other large consumers of certain products,
tens of thousands of chickens have been euthanized
because of a drop in eggs sales.
Tens of millions of gallons of milk has been dumped
, for the same reason.
The problem isn't a shortage of food and commodities. If anything, food waste is becoming a bigger issue as traditionally big, bulk buyers — like college dorms and restaurant chains — suddenly stop receiving deliveries. As a result, millions of gallons of milk are being dumped, and farmers have no alternative but to turn fresh vegetables into mulch.
So on one had there are massive shortages, and on the other there is a lack of demand forcing the destruction of millions upon millions pounds of food.
Talk about the perfect storm.
Food is being
dumped or destroyed
, yet hundreds of thousands of Americans are
being forced to line up at Food banks
, and those food banks are also running short of food.
Kudos to the grocery store Publix
, they are buying up produce and donating it to food banks in order to help get through this.
Related SQ Alert:
ARE YOU READY FOR THE MILITARY,TO DECIDE WHAT GROCERIES YOU CAN BUY AND EAT?
Food panties are being hit with
supply chain disruptions
, but the meat industry is now also seeing disruptions as multiple
processing plants are now seeing employees infected
with the coronavirus and forced to shutter temporarily, as well as grocery stores, and to top it all off,
now the inspectors
meant to keep food safe, are now becoming infected.
Related:
 Five threats to US food supply chains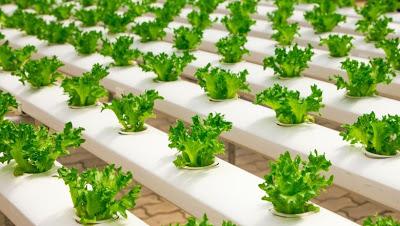 KEEP STOCKING UP AND PLANTING
Many believe that when the states lift their stay-at-home orders and cities start functioning again that the food "issue" will magically fix itself.
It won't.
Those fruits and vegetables that the farmers have to mulch or destroy, are not going to suddenly come back, it is gone.
The chickens that have euthanized are not going to magically come back to life.
Grocery store shelves and the food supply chain may never get back to where it once was, and that is a prospect people should be preparing for.
With that said.... we found more items either back in stock or still in stock, to supplement what is stored already, to last until those that have started growing their own food, are ready to harvest and/or can those foods.
Books & Gardening Supplies

The Prepper's Canning Guide: Affordably Stockpile a Lifesaving Supply of Nutritious, Delicious, Shelf-Stable Foods 
Beginner's Guide to Canning: 90 Easy Recipes to Can, Savor, and Gift 
Canning and Preserving for Beginners: The Essential Canning Recipes and Canning Supplies Guide
Indoor Gardening: Learning How to Grow Fruits, Vegetables and Herbs for Beginners
Gardening Under Lights: The Complete Guide for Indoor Growers
Field Guide to Urban Gardening:How to Grow Plants, No Matter Where You Live: Raised Beds • Vertical Gardening • Indoor Edibles • Balconies and Rooftops • Hydroponics
Gardening supplies are never a one-size-fits-all type of time some already have indoor lighting, others have room outdoors, and still others are just beginning and have no supplies.
So, each must determine what they need for themselves, so here is a search link to "Gardening Supplies, over at Amazon.
Canning Kits:
Mason Jars Canning Jars, 24 Pack Jelly Jars With Regular Lids, Ideal for Jam, Honey, Wedding Favors, Shower Favors, Baby Foods, DIY Magnetic Spice Jars
Presto 09995 7 Function Canning Kit
Ball 1440010808 Preserving Starter Kit, 9-Piece, Clear
FOOD KITS AND CANNED GOODS
Wise Company 124-Serving Ultimate Preparedness Pack, Multi Color
Augason Farms 72-Hour 1-Person Emergency Food Supply Kit 4 lbs 1 oz
XMRE Meals 1300XT - 12 Case with Heaters (Meal Ready to Eat - Military Grade) New Fresh Dates Meals 1300XT-12 Case w/OE Guide Book
Wise Company 124-Serving Ultimate Preparedness Pack, Multi Color
Wise Company ReadyWise, Emergency Food Supply, Emergency Freeze Dried Fruit Bucket, 120 Servings
Canned Meats
Canned Vegetables
Canned Fruits
Rice
Beans
BOTTOM LINE
Over the past few years the perfect storm has hit the food chain and supply lines, from meats to vegetables to fruits, and then came COVID-19 and massive closures forcing farmers to dump, kill and destroy their hard work.
All states could (They are not) open everyting back up today and it still won't bring any of those wasted products back.
Things are going to get worse before they get better, and "better" is relative term depending on ones definition of it.
Be careful, stay safe and god bless you all.
DONATE TO ANP: With non-stop censorship and 'big tech' attacks upon independent media, donations from readers are absolutely critical in keeping All News Pipeline online. So if you like stories like this, please consider donating to ANP.
All donations are greatly appreciated and will absolutely be used to keep us in this fight for the future of America.
Thank you and God Bless. Susan and Stefan.

PLEASE HELP KEEP ANP ALIVE BY DONATING USING ONE OF THE FOLLOWING METHODS.
One time donations or monthly, via Paypal or Credit Card:

Or  https://www.paypal.me/AllNewsPipeLine
Donate monthly from $1 up by becoming an ANP Patron.


Donate Via Snail Mail
Checks or money orders made payable to Stefan Stanford or Susan Duclos can be sent to:


P.O. Box 575

McHenry, MD. 21541
ANP is a participant in the Amazon Services LLC Associates Program.