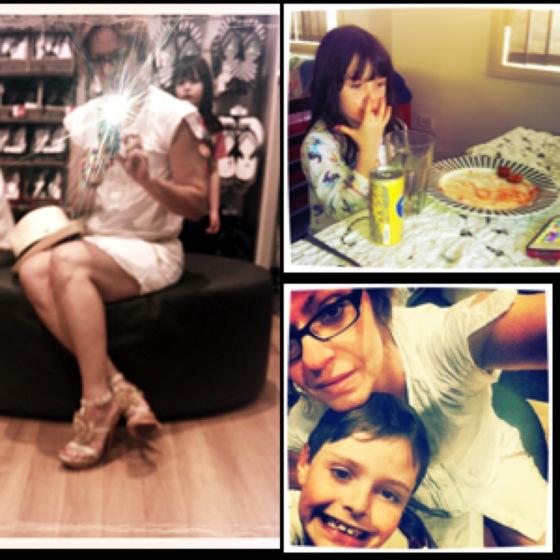 White shirt dress, high heeled sunflower raffia sandals Gianmarco Lorenzi
We are eating.
The Minx who let it slip this week that she has taught herself to read, has one of her collection of dinosaurs out on the table.
"That's a pteranadon" she says to her brother.
"No it's not" he says "It's a pterodactyl. I know my dinosaurs".
"It is a pteranadon" the Minx insists loudly "and it is not a dinosaur. It is a flying reptile".
My husband and I exchange glances. This debate looks set to become ugly.
"I shall show you" she says and she stomps off.
She stomps back with one of her rapidly growing collection of dinosaur books and my husband's iPhone.
She opens the book and flicks to a page. Holds the plastic critter up to it.
"See" she says "it's a pteranadon".
"It is still a dinosaur" says my son.
"IT IS NOT A DINOSAUR, IT IS A FLYING REPTILE"
she screams at him at a pitch that stops the ceiling fan and grabs the iPhone, flicks to  the ABC iView app and puts on this little animated story.
We sit there watching it in silence.
"See" she says "I told you that it wasn't a dinosaur".
Today maybe wasn't the best day for me to eat spaghetti wearing a white dress for DAREcember/Dressember.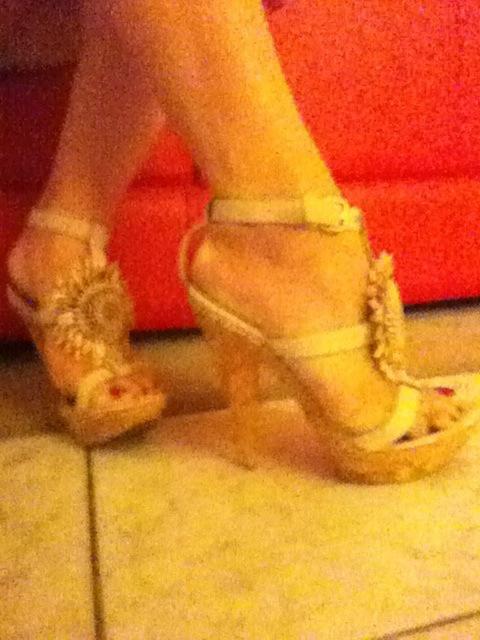 [ White Cotton Shirt Dress - Country Road |  Amber Necklace & Bracelet - gifts from my parents| Sandals - Gianmarco Lorenzi ]