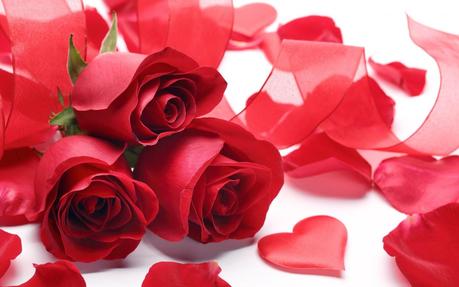 Happy Valentine's Day, everyone! Both to those of you who will celebrate and those who won't, May this day be filled with love, of any type,  for anyone and anything. 
Many girls will spend part of this day with their beaus today and may possibly  convince them to join them and  see a romantic movie,  a beautiful love story to warm up a very special date. 
What are the romances my fellow Italian movie-goers in love will find in their cities'  theatres?

Fifty Shades of Grey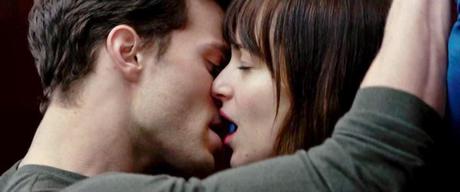 Is there anyone out there who doesn't know what this story is about? Just for you two or three, then: this is the gist of it,  literature student Anastasia Steele's life changes forever when she meets handsome, yet tormented, billionaire Christian Grey.  

This spicy, hot romance has been collecting millions of awful reviews since it was released in print and has just started collecting frightening reviews after being released on screen two days ago but,  undeniably, t

he hype is all about Fifty Shades of Grey at present. The more detractors attack it for any reason they feel like doing it, the more critics hate it, the more all of them are contributing to make it a phenomenon.  I bet lots of young people will go and see this film this weekend, with or without their valentine. What do I think? First of all that I really hope the movie is better than the book. I haven't seen it. Secondly, as for the ... content, let's see,  I'll just say this: I hope it will help people to see how a love relationship shouldn't actually be. I hope that's possible, No possessive stalkers can be really romantic, no dominators can really care for the happiness and health of their submissives. Love means donating, not demanding. . Nothing against Jamie Dornan, not Dakota Johnson. I'll say more if I ever happen to see it, for now,  that's all I have to say
Romeo and Juliet by Carlo Carlei






It has just been released here in Italy, though both in the UK and US it  came out in 2103. It is the latest adaptation of the evergreen, evergripping, evertouching love story between the most famous star-crossed lovers, Shakespeare's Romeo and Juliet. Directed by Italian Carlo Carlei and starring Heilee Steinfeld and Douglas Booth, this movie showcases gorgeous costumes and locations and has been designed to introduce this classic tragic tale of love to our teenagers. You know, Every generation has got its own adaptation of Romeo and Juliet: after Zeffirelli and Luhrman, Carlo Carlei has revisited and adapted the play for the big screen.  Though this movie may not be my favorite version of the Shakespearean tragedy, it is dear to my heart for different reasons: 1) it has been partly shot in my native town and those locations looks terrific on a big screen  2) it stars Douglas Booth as Romeo, whom I particularly liked as Pip in BBC Great Expectations   3) I've contributed to the official Italian website with a series of didactic activities, which means I had to work on the movie professionally for hours and...  I've come to love it.
Will Romeo Montague "the dreamer" win over sexy,  overbearing Christian Grey? I really hope many young people would rather see Carlei's film on their Valentine's Day. 

The Theory of Everything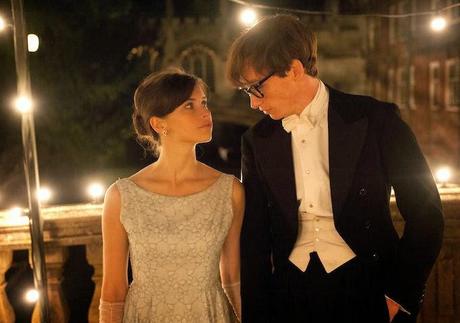 I've recently seen this acclaimed film blessed with an outstanding central performance by Eddie Redmayne and an awesome opposite number by Felicity Jones. Witty, engaging and never too sentimental, The Theory of Everything

is an incredible true love story, as incredible as its protagonists,  Stephen and Jane Hawking. It is based on 

a memoir written by Jane,  who became the physicist's first wife. 

 Stephen and Jane met at Cambridge university, when he was a clumsy but extremely brilliant phD student in Physics and she was an Art and foreign languages student. 
At only 21, after a fall, Stephen was diagnosed a terrible, terrifying degenerative desease: motor neuron desease and given a two-years' life expectancy.  Determined, devoted Jane  remained at his side, 
sharing everything,  from his physical decline to his personal and professional successes,  as well as three children and many years of happiness. 
 Their relationship painfully came to an end,  but they remained friends and went on respecting one another. "However bad life may seem, there's always something you can do and succeed at" is something Professor Hawking really believes in and if he has been able to make it,  we can do it too. "Where  there's life, there's hope". 


Happy love days, everyone! 




Which one will have the best on the others?