10/04/2011 – by Cynthia Wright
So, since the BET Awards have been going down hill for a long time, I guess the "celebrities" have to find other ways to keep their names in the blogs. Enter the biggest poser in hip-hop history, Diddy (or whatever he is calling himself now – short from God). who was throwing a Ciroc party at the Compound over the weekend.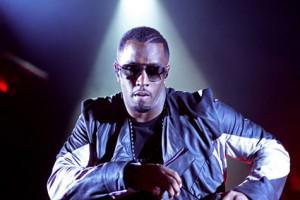 Take that, take that!
A video has circulated showing Diddy going off on either a patron at the party (some have even said it was TI but it is hard to tell that from the video). Anyway, apparently Diddy doesn't like it when he is throwing a party for Ciroc and no one is drinking that drank. So, in true fashion, Diddy jumps up their in his multi-colored jacket and lets it be known how upset he is.
Of course, it is hard to tell with the music and his being under the influence but it appears that during one point of Diddy's "Bad Boy" dialogue he calls whoever offended him a light-skinned f****t. Which is probably why many feel that he was referring to TI, like I said you can't really tell from the video – TI does show up a little later like the little red beacon of common sense (NOW) that he is and shuts all the tomfoolery down but if things really took a turn for the worse – it isn't on camera and TI during a interview on the Mami Chula show told folks that there was no beef at all.
Diddy eventually apologized the way all grown folks do, via his Twitter account.
"I'm a child [of] God and I should be better no matter what somone says to me. I'm sorry for the ignorant way I repesented myself and us," he wrote. "To all my childen of God … I have backslid and regressed. Forgive me for my ignorance. Pray for me pls. I know better and I am better."

"I have a responibility that I promise I will live up to. And I'm more dissapointed in myself than you know. I will humble myself and learn. Bottom line is I'm sorry to all! Pls find it in your heart to accept my apology. I will do better and be Greater And a source of positivity!"
Anyway, how can Diddy pack a club anyway? Why does he have all this energy to devote to what others are paying to drink? That's what I really need to know.
This is what TI had to say on it.