Question:
Did religion cause evil? Did evil cause religion, or is evil just evil period?
Response:
Mind created evil. There is no other source. Only within mind and in language is there evidence of something being bad or good. Further, these concepts are known differently from mind to mind and can change from situation to situation.
Religion and other social contracts are an invention of mind to contend with morality. A moral system is a great tool for finding common moral ground and establishing a system to monitor and regulate behavior.
Show Me Evil?
While there is opportunity for a great deal of variance and ambiguity around what is moral, there are certainly examples of communities that will have a great deal of common ground in the context of life, liberty, and the pursuit of happiness. Murder is universally considered wrong, though our social contract allows for varying degrees of it and subsequently different punishments. Similarly theft and libel are considered wrong.
Religion is likely to have come much later than morality, so religion isn't the cause nor didn't create the concept of evil. However, religious institutions have demonstrated abundantly that they are capable of enabling people to act badly.
If you enjoyed this post,  please like and share.

I'd love to hear your thoughts in the comments below.
Modern Koans
is an ongoing series that recognizes that good questions are often more important than their answers.
The riddles of God are more satisfying than the solutions of man. ― G.K. Chesterton

Dialectic Two Step, Modern Koans, Verse Us, Say What?, and Minute Meditations all copyright Andrew Furst Subscribe to My Newsletter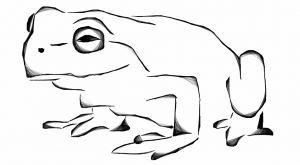 Join me for a little peace through reflection, art, video, sound, and poetry Leave this field empty if you're human:
The post Did Religion Create Evil? – Modern Koans written by Andrew Furst appeared on Andrew Furst.