The Hollywood Foreign Press Association might have chosen one of the best Miss Golden Globe's in Francesca Eastwood, Clint Eastwood's beautiful 19-year-old daughter; but the star at the Miss Golden Globe party was Diane Kruger. She flaunted her beauty and signature Diane Kruger fashion by wearing a stunning black and white Rochas dress at the celebration, which were hosted by both the HFPA and In Style.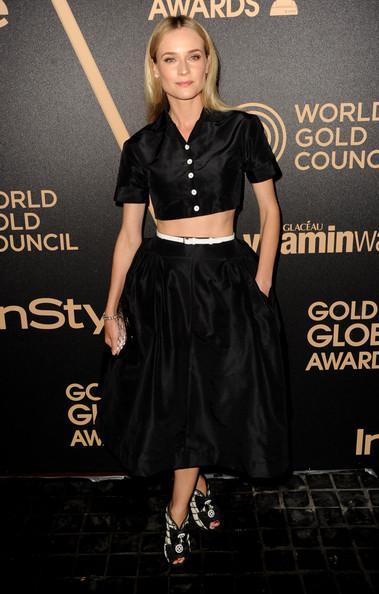 The party, which was held last November 29 at West Hollywood's Cecconi's, served as the official opening mark of the Golden Globe Awards season. The event was the perfect time for 36-year-old start and actress to show off her distinct taste in style and fashion that the public has always loved about her. 
Fellow star Olivia Munn ShinesThe beautiful star was accompanied at the grand Hollywood event by equally famous personalities like Jenna Dewan and Olivia Munn. Also present to enjoy the HFPA-led party was Emily Mortimer, co-star of Olivia Munn at The Newsroom, together with the show's creator and master, Aaron Sorkin.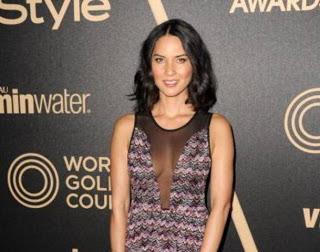 Other Glamorous Attendees at Golden Globe PartyGlee actress and top celebrity Lea Michele lent her stunning presence to the Hollywood affair by looking fabulous with her Valentino gown, which was completed with beautiful accessories such as Fendi bag, Borgo Bracelet, Giambattista Valli pumps, and Neuwirth earrings. Other A-list celebrities who attended the affair were Annika Marks, Georgia King, Kat Kramer, Christa B Allen, Mary Eli, and Abigail Spencer. 
Unique and stylish Kruger fashionApart from the dazzling Rochas dress that is accentuated by its cool flared shirt, Ms Kruger wore ravishing accessories like a pair of peep toe-styled Chanel pumps and fine clutch bag creation by Lena Erziak. It was such a perfect ensemble that's unmistakably Diane Kruger fashion.
In the case of Olivia Munn, she wore a dress from For Love and Lemons, a pair of high heels from Shoe Mint, and a classic vintage clutch. Jenna Dewan wore a beautiful and stunning gown from Diane Von Furstenberg. Her shoes, which were made by Christian Louboutin, fitted her naturally. Her ensemble was completed with a set of beautiful jewelry by Jacquie.
Image Source: StyleBistro-AllVoices