ChristianNews
Diana Ross is giving fans a "scent" of who she is with first fragrance 'Diamond Diana"
 Diana
Ross
debuted 'Diamond Diana' Wednesday on the HSN, and plans to promote the fragrance live on the network Dec. 5th. Where she will also share personal family stories with the host and viewers. The Lifetime Achievement Award winner said the fragrance was designed to create a more intimate connection to her music.
This personal fragrance is inspired by the powerful connection between music and sensual memories." "Sensual scent vibrations are carried from heart to heart like music. Everyone should have a diamond," 
Diana Ross said in a
statement
. Diamond Diana retails for $74.95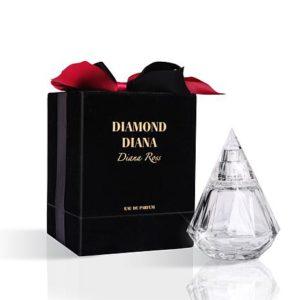 A special
holiday
package will also be available as a bonus CD along with the Diamond Diana: The Legacy Collection CD only on HSN.  These first-ever holiday recordings include: What the World Needs Now Is Love, A Wonderful Christmas Time, Winter Wonderland, Let It Snow, Silent Night and Ave Maria. Diana's first fragrance is available exclusively on the Home Shopping Network.