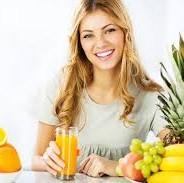 Detox diets or detoxification is cleansing the body by using natural and healthy foods. Here are some detox diet foods.
One way of maintaining our a healthy body is a detox diet. Detox diets or detoxification is cleansing the body by using natural and healthy food choices high in proteins, vitamins and minerals. Among the concerns about detox diets is that when they cleanse your body of harmful toxins, they may, at the same time, strip the body of nutrients that you need to eat well. This information will help you to be able to select a healthy detox diet.
An easy detox diet is a cleansing diet that utilizes fresh and natural products to cleanse your body of built up toxins. This method helps remove toxins easily out of your body, keeping it healthy. Many discover that a detox juice diet is one type of detox diet that works well without leaving you hungry. The majority of the detox diets include raw fruits and/or vegetables, plenty of purified water, and perhaps some herbs. Here are some detox foods which are a great addition to everybody's diet.
Beets
Beets are some of the few edible plants which contain betalains, plant pigments that give some beets their deep red color and have powerful anti-inflammatory and fungicidal properties. Betalains promote cell structure, repair and regeneration, mainly in the liver-the body's primary detox center.
Avocado
Avocado provides heart-healthy monounsaturated fatty acids and glutathione, a compound that blocks the absorption of certain fats through the intestines that cause oxidative damage And it is essential for liver pathway cleansing.
Broccoli
Broccoli is among the cruciferous vegetables, which are named for their cross-shaped flowers and known for powerful antioxidants. A diet full of cruciferous veggies reduces the risk of certain cancers. Other cruciferous vegetables include cabbage, cauliflower, Brussels sprouts and kale.
Cabbage
Known for its liver-cleansing properties, cabbage has been utilized to bring luck and happiness in lots of cultures of the world. Add around 75-100gms of cabbage for your glass of fruit juice.
Green Tea
High water content is important for a detox diet, and combined with amazing goodness of green tea, it is bound to get your body back to its happy self. Enriched using the goodness of flavonoids, green tea gently eliminate the residual waste from the body and stimulate the flushing of toxins.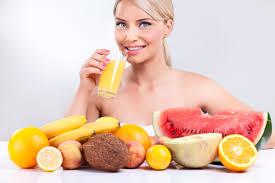 Detox Diet Foods
Garlic
This pungent little bulb is among the best detoxing foods available. It helps stimulate the liver into producing detoxification enzymes which help filter toxic residues in the digestive system. Adding sliced or cooked garlic to some suitable dish, as this can help aid any detox diet.
Blueberries
Blueberries contain natural aspirin that can help lessen the tissue-damaging effects of chronic inflammation, while lessening pain. Just 300 grams of blueberries protects against DNA damage. Blueberries also behave as antibiotics by blocking bacteria in the urinary tract, thereby helping to prevent infections.