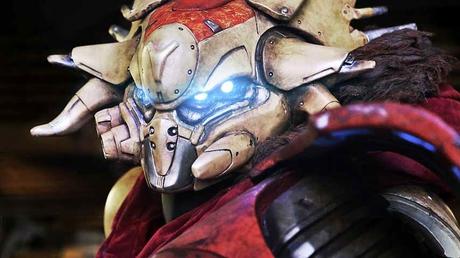 Destiny's PvP multiplayer mode, the Crucible, has notoriously been stingy with its player rewards. Bungie is looking to address that by doubling the payout from competing in the daily featured match in the House of Wolves DLC, the PlayStation Blog has revealed.
Bungie has also revealed the rest of the maps coming with the May 19 DLC on its official website. Thieves' Den is a Fallen hideout located on Venus, "a fairly large symmetrical map with precarious drops that offer alternate routes for those willing to risk the fall".
Widow's Court, meanwhile is located in a new area on Earth called 'European Dead Zone', which Bungie describes as an "asymmetrical map with both long sightlines and cramped interiors, supporting short and long-range strategies".
Finally, we have Black Shield, situated on Firebase Thuria, Phobos, "a symmetrical map with multiple chokepoints and an interior middle ground to hold, leading to frenetic encounters".
The expansion releases on May 19.