The
Design Museum London
's annual "Designs of the Year" exhibition acts as a wonderful filter for a year's worth of production and creativity. The result is in an orderly display of the very best in architecture, product, transport and fashion design produced over the past 12 months. From the stunningly beautiful to the life changing, more than 90 nominated designs covering seven categories are displayed across a cheerful yellow, grey, and white exhibition space designed by London-based studio Faudet Harrison.
Slideshow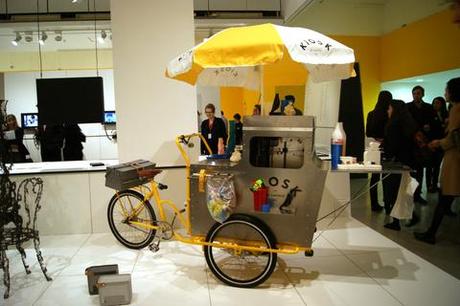 Upon entering the exhibition, visitors are greeted by Dutch design studio Unfold's Kiosk Project that imagines a future where digital printing booths stand next to fast food stalls on city street corners. The idea being that customers will be able to use the Kiosk for a number of instances including getting a bespoke fix for a broken heel or printing out a last minute gift for a friend.
The nominations are selected by the museum's "global pool" of tastemakers, including architects, academics, journalists, writers, and design tutors. Curator Pete Collard noted how this year's choices have a focus on open source design and possess a distinct do-it-yourself spirit.
Slideshow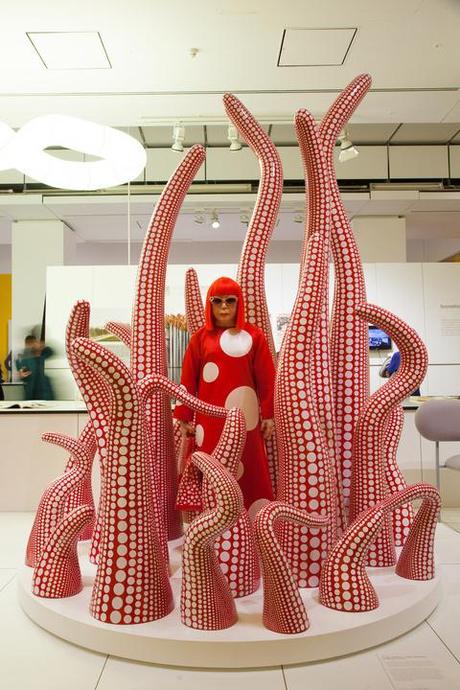 One of the show's most vibrant exhibits was Yayoi Kusama's collection for Louis Vuitton that saw the Japanese artist covering everything from bags to dresses in psychedelic red and white spots.
Collard says, "It's now possible for people to manufacture their own designs, bypassing the traditional chain of mass manufacture to shop to consumer."
This approach is demonstrated by nominees in the product category such as Relplicator 2; an affordable 3D printer by Makerbot, and also, Ekso Bionics' Magic Arms; a 3D-printed, wearable plastic jacket that functions as an exoskeleton for small children with musculoskeletal disabilities.
Choosing an overall winner from this diverse collection is no small feat. How do you compare Zaha Hadid's impressive $160,000 Liquid Glacial table with ColaLife's cleverly packaged anti-diarrhea kits that are helping to save children's lives in rural Africa? The decision lies with seven judges chaired by renowned designer and Head of Department at Academy Eindhoven, Ilse Crawford, who will be debating the result with the panel over the coming days and announcing the winners in April.
The Designs of the Year nominations will be on show at the Design Museum until July 7, 2013.