Dennis Rodman Wants Michael Strahan To Come To North Korea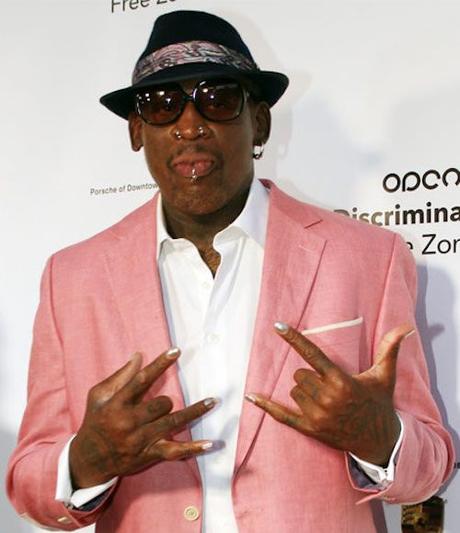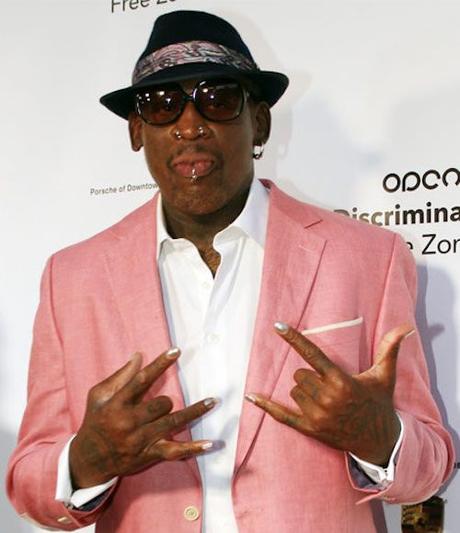 I remember back in the 90's when NBA superstar Dennis Rodman was always in the news doing crazy shit. Not much has changed, especially with his frequent trips to North Korea, while the rest of us are content with looking at pictures on the internet. Well, now he wants to take a buddy with him on his next excursion and that buddy is none other than Good Morning America host and former NFL player, Michael Strahan.
Page Six reports that Dennis had lots to say during a Good Morning America interview with Michael after returning home from his most recent trip from North Korea, including inviting him to tag along on his next upcoming trip in August.
"He very aggressively pushed Michael to join him on the trip. He told him it's just like every other country."
But Michael wasn't swayed by the invitation. He used the opportunity to ask Dennis the question we've all been wondering for quite some time… The fuck you keep going over there for, son?!
 "I don't need to be on TV. I am too damn famous for this."
Since this was Michael's first "hard news" interview, many were pleased with the way he handled himself. Which must have been quite a task, since everyone knows Dennis Rodman makes about as much sense as putting a condom inside a VCR. And many believe that the only reason Dennis spoke with Michael exclusively is because they're both former pro-athletes.
But who cares about that?! A Strahan/Rodman trip over to North Korea is the ultimate buddy comedy we all have been missing in our lives! Can you imagine the shenanigans they'll both get into when they show up for a party at Kim Jong Un's house and Dennis becomes jealous because Kim wants to now be BFF's with Michael instead of Dennis, because y'all know Michael is America's Sweetheart. The meltdown between Kim and Dennis would be nuclear.
You can check out the interview below.
Pic: WENN
Source: Dennis Rodman Wants Michael Strahan To Come To North Korea
3 total views, 3 views today