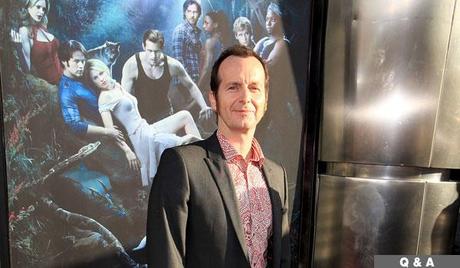 Way back in April, we reported that Denis O'Hare (Russell Edgington) would be returning to the stage in a new stage venture entitled "An Iliad" with director Lisa Peterson. This February, O'Hare, fellow actor Stephen Spinella, and Peterson will be bringing Iliad to the Works and Process series at the Guggenheim Museum in New York City.
The production will be sponsored by New York Theatre Workshop. It is being described as a new take on the story written by Homer.
According to a report from Playbill, "An Iliad" will be performed February 5th, 2012 at 7:30PM.
For more information on Works and Process at the Guggenheim Musuem as well as how to buy tickets to An Illiad when available click here.
Source: PlayBill.com- "Denis O'Hare, Stephen Spinella and Rufus Wainwright Set for Guggenheim's Works & Process"
Image Credit: Wire Image