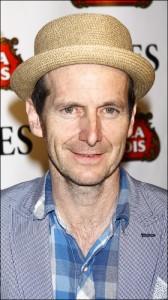 Straight from The Hollywood Reporter, we learn that True Blood's Denis O'Hare has joined the cast of the new film, "Dallas Buyers Club."
Jean-Marc Vallee's AIDS drama Dallas Buyer's Club has Matthew McConaughey leading the ensemble, playing the afflicted Ron Woodroof, who explores alternate medicines to combat his disease. He has been surrounded by mega talents, from Jennifer Garner and Jared Leto the always welcome Steve Zahn. And now a handful of formidable character actors have signed on to the production, which currently is shooting in New Orleans.
Griffin Dunne, Denis O'Hare and Bradford Cox have agreed to co-star in Vallee's film.  Denis will play the part of a doctor in the film.
The movie plans to address the real-life story of Woodroof, a Texas electrician who battled the U.S. Food & Drug Administration as he sought (and later smuggled) effective AIDS drugs back into the States to help himself and fellow patients. His efforts advanced his own life, but at what cost?
McConaughey has shed a quarter of his body weight to play Woodroof, and Leto's joining him by manipulating his appearance for the benefit of the film. Dallas Buyer's Club will be in theaters in 2013, possibly in time for an awards campaign?