True Blood's Denis O'Hare sat down for an interview with Imagine Fashion, a new Fashion Film website. In the interview he does a lot of talking about the seriousness of acting that takes place in True Blood.
Whether singing to Sweet Charity or tearing out the heart of a newscaster and brandishing it in fury, the actor Denis O'Hare is always fully committed. Seamlessly blending into the world of whatever he plays in, O'Hare's elastic range and grounded artistry has illuminated such characters as Chekhov's Uncle Vanya, Senator John Briggs in Gus Van Sant's Milk, and the Mississippi vampire king Russell Edgington on Alan Ball's HBO series True Blood. Versatile and outspoken, the self-proclaimed "gay socialist atheist" has a dynamic creative range – actor, musician, and playwright. O'Hare's one-man-play, An Iliad, co-written with Lisa Peterson, makes its New York debut at New York Theater Workshop in April, 2012.
Click on the image to go to their site to see the full interview with Denis.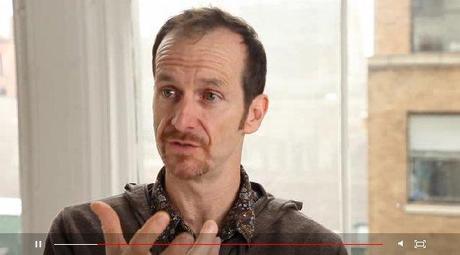 Shot by Jason Cacioppo, Edited by Adam Dugas Video finishing by Subvoyant
source: imaginefashion.com