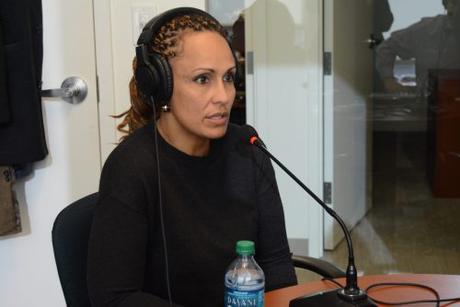 Podcast guest Eli Webb
On this week's Democracy that Delivers podcast, CIPE Country Coordinator for Papua New Guinea Eli Webb discusses the challenges women face in Papua New Guinea (PNG) and the work being done to empower women from all levels of society. Webb talks about efforts being made to bolster women's rights in the country where 98 percent of women have been victims of gender-based violence. She discusses legal reforms and development programs that address the issue. Webb also talks about "good news" stories of positive achievements that are being made.
Creating economic opportunities for women is another key element of development work in the country. During his recent confirmation hearing before Congress, Secretary of State Rex Tillerson noted the importance of women's empowerment programs in Papua New Guinea. Webb discusses the international community's focus on PNG and the work that CIPE is doing to help women succeed by supporting the establishment of a women's chamber of commerce and a women's business resource center. Webb tells inspiring stories of women being helped by the Center, including illiterate women who are brought to the Center by their husbands to access training opportunities.
Learn more about the Women's Business Resource Center on the WBRC Facebook page: https://www.facebook.com/pngwbrc/
Want to hear more? Listen to previous podcasts at CIPE.org/podcast.
Subscribe to the podcast on iTunes or on your Android device.
Like this podcast? Please review us on iTunes to help other listeners find the show.