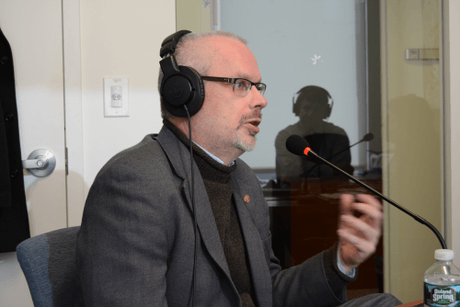 Podcast guest Bill Endsley
On this week's Democracy that Delivers podcast, Secretary General of the International Real Estate Federation – USA, Bill Endsley, discusses the importance of property rights for economic growth and prosperity.
Endsley talks about how a lack of property rights, or inadequate access to information on property rights, can undermine markets and impede business development. He highlights trends in Southeast Asia, Eastern Europe, the Middle East, and Africa, and explains how – even in markets where there is thriving real estate development – poorly functioning property markets can undermine the health and sustainability of the economy. He discusses lessons the rest of the world can learn from the U.S. subprime mortgage crisis.
Endsley also talks about the property markets scorecard project that has mapped out the ecosystems of property markets in 30 countries so far. He highlights resources available through the project and discusses reforms that have been identified as a result of the scorecards. Learn more about the scorecards at www.propertymarketsscorecard.com
International Real Estate Federation – USA: www.fiabci-usa.com
Want to hear more? Listen to previous podcasts at CIPE.org/podcast.
Subscribe to the podcast on iTunes or on your Android device.
Like this podcast? Please review us on iTunes to help other listeners find the show.