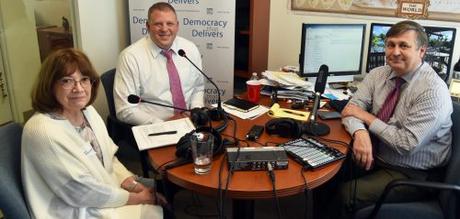 From left: podcast guests Jeanmarie Meyer and Troy Wray, and host Ken Jaques
Public procurement—when governments purchase goods and services —directly affects drinking water, healthcare, roads, and many other aspects of citizens' day-to-day lives. Good public procurement saves tax dollars, while weak public procurement drains governments' coffers. According to Millennium Challenge Corporation, about forty percent of Indonesia's national budget continues to leak every year because of a poor procurement system.
In this week's podcast, Jeanmarie Meyer and Troy Wray discuss the Millennium Challenge Corporation's (MCC) efforts to update Indonesia's purchasing processes through the Procurement Modernization Project. The MCC, a U.S. foreign aid agency, works with local government representatives to increase efficiency in order to improve infrastructure.
Since launching the project in 2013, Meyer, senior director of program procurement policy, and Wray, country director for Indonesia, have provided procurement professionals with modern technical tools and guidelines to assistant them in their purchasing decisions. One of these tools is the Institutional Development Modeling Framework, which measures institutional maturity based on five levels.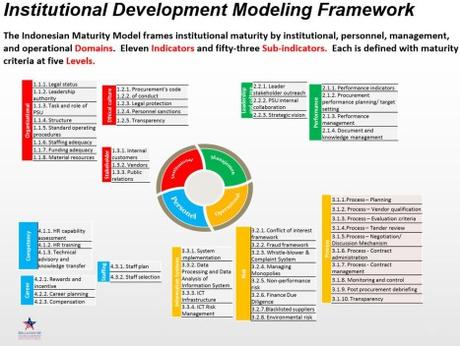 Institutional Development Modeling Framework
Visit the Millennium Challenge Account-Indonesia for more information about the MCC's procurement initiative and other MCC projects in Indonesia.
Want to hear more? Listen to previous podcasts at CIPE.org/podcast.
Subscribe to the podcast on iTunes or on your Android device.
Like this podcast? Please review us on iTunes.