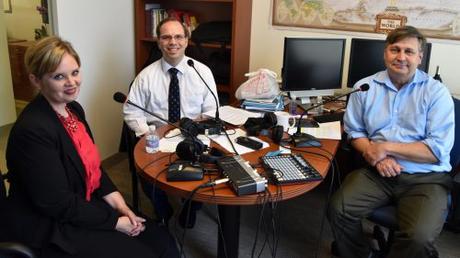 Christina Bain, director of the Initiative on Human Trafficking and Modern Slavery at Babson College in Massachusetts, discusses the role of business and entrepreneurship in combatting human trafficking.
As a college professor, Bain teaches her students about the types of human trafficking and how to prevent trafficking in their respective fields.
In addition, Bain raises awareness of human trafficking among high school students in the Boston region. Babson's Initiative on Human Trafficking and Modern Slavery launched the Human Freedom Entrepreneurial Leadership Program in 2016. The program visits schools where students are more vulnerable to trafficking and aims to train and inspire the next generation of business leaders and entrepreneurs to fight human trafficking. The program has proven successful. For example, two high school students have created a program to educate preteen girls about the dangers of the Internet.
Want to hear more? Listen to previous podcasts at CIPE.org/podcast.
Subscribe to the podcast on iTunes or on your Android device.
Like this podcast? Please review us on iTunes.