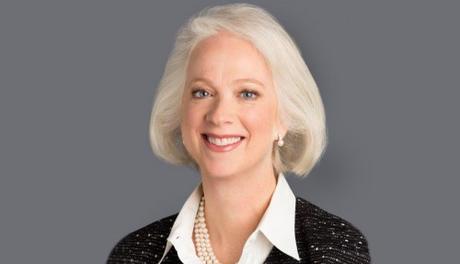 Podcast guest Martha Boudreau (Photo courtesy of AARP)
This week on the Democracy that Delivers podcast, AARP Chief Communications and Marketing Officer Martha Boudreau discusses the importance of messaging and branding in the world of non-profits. A CIPE board member and top communications strategist in the DC area, Boudreau also talks about her years at FleishmanHillard where she was president of the mid-Atlantic and Latin America and the experiences there that led her to interest in international communications. In particular, she highlights her work at FleishmanHillard in the Middle East and Latin America and explains how that work led to her interest in serving on CIPE's board, where she heads the communications committee. Boudreau also talks about the mission of AARP, which is to enhance the quality of life for all people as they age, and the important part storytelling plays in furthering that mission.
Want to hear more? Listen to previous podcasts at CIPE.org/podcast.
Subscribe to the podcast on iTunes or on your Android device.
Like this podcast? Please review us on iTunes to help other listeners find the show.