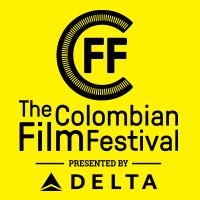 Delta Air Lines will serve as the main sponsor of the Colombian International Film Festival to be held in New York CityMarch 24-29, reinforcing its commitment to the Hispanic community in New York where the airline is the largest and fastest-growing carrier.
"Delta has been supporting the Colombian Film Festival in New York for the past three years, and in 2015 we are honored to be the main sponsor of one of the most important cinema events for the U.S. Hispanic community," said Gail Grimmett, Delta's senior vice president-New York. "Delta is an active part of the culture of New York, and we support activities that enrich the life of its over two million Hispanics neighbors."
New York is crucial to the airline's the growth strategy to Latin America. From its hub at John F. Kennedy International Airport, Delta offers more than 160 weekly flights to 21 destinations in Latin America, including five weekly flights to Bogota, Colombia.
"Every year, the increasingly popular Colombian International Film Festival attracts attention from celebrities, draws in international media and entirely sells out," said Juan Carvajal, director of the Festival. "The Festival seeks to exalt the best of our talent and film industry. This year, is a real pleasure to honor the memory of our Nobel Prize, Gabriel García Márquez, by opening the festival with a documentary film in his honor. In Tribeca, we will live through film his wonderful magical realism."
"As part of Delta's mission to be the best U.S. airline in Latin America and the Caribbean, we have tailored our in-flight entertainment content on routes to and from Latin America to offer a wider variety of movies in Spanish as well as music to reflect our various countries in the region," said Hector Ruiz, Delta regional sales manager, U.S. and Latin America."
Customers can access an abbreviated list of the movies offered as part of Delta's in-flight entertainment by visiting http://www.delta.com/content/www/en_US/traveling-with-us/in-flight-services/amenities-information/delta-studio/personal-audio-video/delta-on-demand.html.
The Colombian International Film Festival will be held at Tribeca Cinemas, located at 54 Varick Street, New York City, NY 10013. For more information about this year's film selection, visit www.colfilmny.com.