Delizioso Skincare Body Butters and Body Creams – Review
I discovered Delizioso Skincare while looking for a pomelo scented body butter. I was reminded of their sweet yet tarty taste and wanted to see if any beauty companies have replicated the scent yet. Delizioso popped up, and I was pleased to find out they are also one of the most natural, purely safe green beauty companies I've ever seen! Fun fact: "Delizioso" means "delicious" in Italian.
Natural made simple. 

Delizioso Skincare follows the pure and ancient botanical aspects of skincare with the perfection that embodies natural herbs and wild ingredients. Delizioso Skincare, created by a team of knowledgeable individuals in the cosmetic field, launched the year of 2008. Honoring the goal of purity and outstanding quality, all formulations and advancements in product innovations were configured and shown to the world. With a love to nature and the beauty of earth, Delizioso Skincare is fully handcrafted in an ISO regulated facility in the heart of Toronto.
Their philisophy, values and mission definitly align with what I look for in a natural beauty company, and the ingredients are divine! When they say quality, potency and purity, they mean it! I ordered their sample pack and got a generous amount of product to try out, as well as a few extras. Today's Delizioso review will be on their body butters and body creams.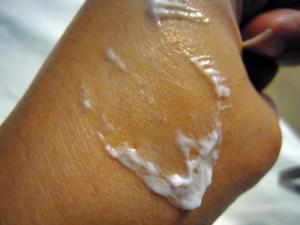 The body cream is rich, but with a more lotion type consistency. It's thinner than a traditional cream, so if you're not a fan of heavy textures or want something lighter for summer use, their body creams are great. They smooth on easily and feel cool on your skin, and the scents linger long after application. Delizioso's body creams leave your skin feeling very supple and soft, so it's a luxurious addition to an already pampering bath routine.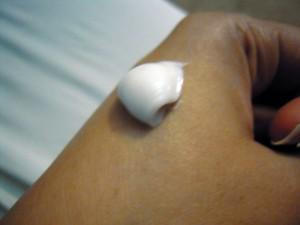 The body butter is definitely the creamier and concentrated version of the body cream. The texture is rich and you don't need a lot to benefit from it's softening and silkening effects. Surprisingly absorbs very quickly, and your skin will stay nourished and moisturized for hours. The scent will also linger just as long. Perfect for extra dry areas, or for those who like to be extra pampered after their shower. No greasy feeling, and the natural oils within ensures long-lasting hydration.
I managed to try 12 out of their 21 fragrances so far. I'm going to be trying the others out in the (hopefully near!) future. :)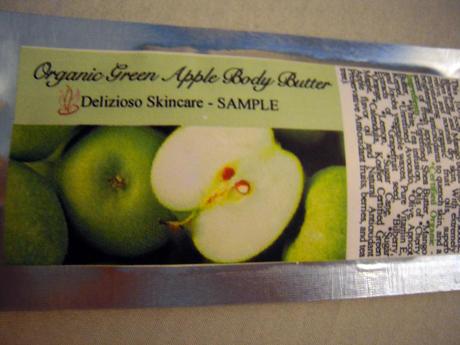 Strawberry – Has a very sweet, strawberry scent from package, but smelled different on my skin (almost like artificial strawberry, but I'll blame my skin for that. Not everything can smell great on everybody).
Tropical Pomelo - The scent is hard to discern at first, but after smoothing it on, I caught it – like a freshly opened pomelo fruit, cold from the fridge. I loved these juicy citrus slices as a kid, and I could smell that when inhaling the cream from my skin. It's very light, though – so if you're expecting something subtly citrusy and clean, this could do it.
Vanilla Almond  - At first, I thought it smelled like baby powder.. but then the vanilla scent hit me at full force. It was very sweet, warm, inviting. Dare I say..sexy? I felt it. The hint of sweet almond was subtle, but I detected it while smoothing it on my skin. You know those articles you read about the scent of vanilla and almond being an aphrodisiac? I can totally see this body cream doing that. It literally defines the word.
Floral Daze  - LOVELY. The scent is strong at first, then fades into a light, natural rose scent. It doesn't smell unnatural or sickly sweet at all. It smells like walking into a rose garden. The scent lingers, so layer it with other rose fragrances! I was on my period when I tried it, and it calmed me instantly. Rose has that effect when you're menstruating, did you know?
Berries – Scent smelled faintly of Dimetapp at first, then faded to a mixed berry scent. Sweet and inviting, a fruit fan would like it. Scent lingers for a while.
Juicy Nectarine – OMG. Smells JUST like a freshly bitten into juicy nectarine! A whiff reminded me of my innocent summers where my Mom brought in bags of nectarines for us. Sweet, divine, just.. one of the best fruit scented body care products I have ever had the pleasure to smell, period. I'm going to get a full sized version as soon as I can.
Chocolaty Strawberry – If you've always wanted a beauty product that smells EXACTLY like what it's called, this is it. Smells precisely like fresh strawberries dipped in dark chocolate. Tantalizing, delectable.. it's seriously heavenly. My husband loved it too, and described the scent like this:
"Imagine a huge, creamy chocolate cake with matching frosting in front of you, and a small freshly sliced strawberry on top. You move your nose closer and closer to get a whiff of the fresh strawberry – but just as soon as you do, someone slams your face into the cake, so all you get is chocolate."
A hilarious image, but it's actually quite accurate! At first sniff, you may only smell the strawberry, but linger and the chocolate sneaks on you. LOVE THIS.
Exotic Passionfruit - At first application, I noticed it smelled more like grape that passionfruit. But it's not JUST grape – it's a nice mixture of berries and grape. Later, I could sense the passionfruit, but the hint was very light. Overall, it's also a subtler scent, and great for fruit fans.
Pink Grapefruit – The scent on pink grapefruit is very, very subtle. I had to get really close to get a whiff, and even then it was only faintly citrusy. What I could smell was nice, though. I suspect I got a questionable batch here, because all the other scents were very strong.
Green Apple- When I smelled it out of my sample packet, I did so with the full intention of expecting that sweet, sugary, artificial green apple scent. Like those Jolly Rancher candies. But no – this actually smelled like real green apples. Like slicing into a crisp Granny Smith. It was fresh, uplifting, and a heavy reminder of fun summer days when you were called back into the house after playing out in the backyard's Slip n Slide to eat some sliced green apples dipped in caramel and chocolate.
Coconut Melon – Right out of the package, I only smelled sweet coconut. After smoothing it on, the notes of melon, mango and fruits caught up and combined, it made a beautiful fragrance. This is a juicy scent, and definitely one that reminds me of a sweet alcoholic drink on vacation. It fades into mostly fruit. A very nice scent.
Basil Leaf - A sharp, very earthy, medicinal scent – like basil, basically. It fades into a lightly leafy scent, so it's great for those who want a gentle herbal (real herbal, not like those essences shampoos) scent.
So far, my favorite scents are Juicy Nectarine, Floral Daze, Coconut Melon, and Chocolaty Strawberry. Tropical Pomelo was nice, but I ended up liking these more. I have a feeling I'll love their Lilac and Cherry Blossom scents, too. For a beauty product junkie that loves foodie scents, Deliziso's risen to one of my top favorite companies in a short amount of time! Perfect 5 stars!
Ingredients (body butter): *Unrefined Shea Butter, *Mango Butter, *White Tea infusion, Oils of *Cherry Kernel, *Unrefined Avocado, *Olive, Apricot and Jojoba vegetable waxes, Pure Vitamin E, Extracts of *Grapefruit seed, *Bilberry, *Orange, *Lemon, *Sugar Cane, *Sugar Maple, *Calendula,  **Essential Oils, and Natural Antioxidant Preservative (Antioxidant fruits, berries, and tea tree).
(**Essential oils are replaced by the scent of the product in question. The other ingredients are basically the same for each scent, give or take. Please check their page for detailed ingredients.)
Ingredients (body cream): *Aloe Vera Juice, *Rose Hydrolate, *White Tea, Oils of *Rice Bran, *Cherry Kernel, *Coconut, *Avocado Fruit, *Olive Fruit, Shea, Apricot vegetable wax, Vitamin E, Silk Amino Acids, Extracts of *Grapefruit seed, *Bilberry, *Orange, *Lemon, *Sugar Cane, *Sugar Maple, *Calendula, *Green Tea Essential Oil, **Kosher Certified flavor or essential oil  and Natural Antioxidant Preservative.
(**Essential or flavor oils are replaced by the scent of the product in question. The other ingredients are basically the same for each scent, give or take. Please check their page for detailed ingredients.)
Certified Organic?:  Yes; EcoCert and USDA Organic
Average Price: $26.00 for 8 oz (cream), $32.00 or 8 oz (butter)
Additional Notes: With so many scents, you're bound to find a few that works for you! Layer with their body oils, soaps, washes and scrubs for a long-lasting fragrance! And if I'm not mistaken, these body creams and butters are vegan as well.
Buy at: Delizioso Skincare
Rating:





I bought this product with my own money, and did not get paid by the company to do this review.