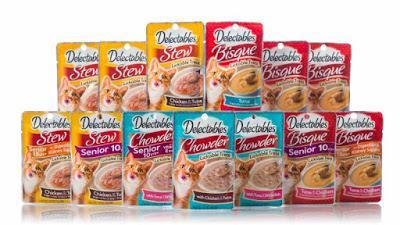 If you have pets, you probably know that pets -- like people -- love their treats! As soon as they hear you lift up that package, they're on the run and begging for treats! But not all treats are alike. If you're going to offer treats to your pet, it's best to get ones that are healthy but still tasty. We've bought supposedly "healthy" treats for our cats before, but they didn't like them. That all changed, however, when we found Delectables Lickable Treats from Hartz Mountain Corporation!
Delectables Lickable Treats, available in 1.4 ounce pouches, come in three delicious textures: stews, bisques and chowders. These treats were launched in January 2015 and have been so popular with kitties that they recently announced five new flavors: Bisque Kitten with Tuna, Bisque Kitten with Tuna & Chicken, Stew with Chicken & Veggies, Bisque with Tuna & Veggies, and Chowder with Tuna & Veggies.
Delectables Lickable Treats are made with real chicken, tuna and vegetables and are available in several varieties: regular, life stage (for cats 10+ and 15+ years old, and now for kittens up to 12 months old) and in 5- and 12-pack variety packs.
Watch the Chewy.com and Hartz Delectables videos below!


Our cats, Jack and Bella, are 7 years old, so I offer them the regular treats since they're between the kitten and senior ages. My cats love these treats! Check them out below. Bella is even licking her lips! Her favorite texture is the Bisque. Jack isn't particular -- he likes them all!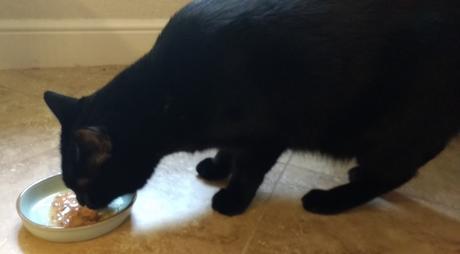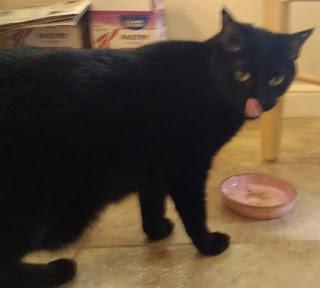 Enter to Win Delectables Lickable Treats in the "Empty Bowl" Contest!


Delectables Lickable Treats is also excited to announce "Empty Bowl," a national advertising campaign for the second half of 2017. On Hartz's Facebook, Twitter, and Instagram pages, you are invited to share photos and videos of how crazy fast your cats lick up Delectables using hashtags #lickitloveit, #emptybowl, and #catsgocrazy4Delectables. When you do, you'll be entered into weekly drawings for a chance to win Delectables Lickable Treats!
If you like to pamper your cats, be sure to pick up Delectables Lickable Treats. They're made of good ingredients that your feline friend will love!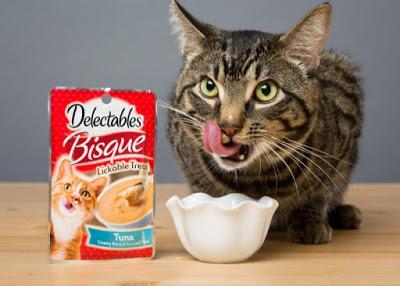 Disclosure: My cats and I received complimentary treats (and fun cat toys) to facilitate my honest review.