Clutter and Grief. Are they connected?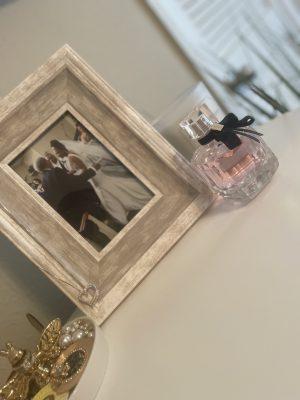 The above picture is from my wedding day. This picture has special meaning because not only is my late husband in this pic but my father who I lost 5 years ago.
I've been reading DIY blogs trying to get inspiration for my new home. I stumbled upon DIY blogger Marty Walden's and became hooked. Her decorating ideas are everything to me!
Anyway, she shares in her "About" section how decorating her home was healing for her heart.
See just like me she's suffered loss. She shared how sometimes we want to keep everything from our loved ones who have passed away as a way of holding on. So we find ourselves trying to create new with everything from our past... Can we say clutter? Can we say stuck?
My first month in my new place after my husband passed I was overwhelmed and lost. I tried to bring my entire life with him (6 years) into my new place. It wasn't working.
After reading Marty's blog and listening to a therapist... I realized it's okay to create a space that reflects who I am now with hints from my past.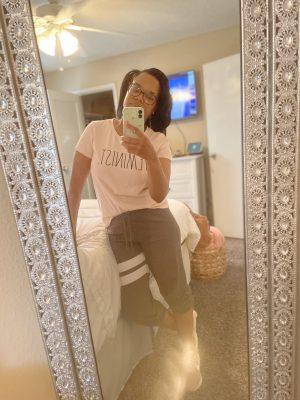 This is me after my blinged out mirror arrived from Wayfair. I love clean white rooms and a little sparkle.
What I've learned from Marty is getting stuck in grief affects more than just our emotions.. It can have an affect on our physical home as well.
So I've decided to keep the memories that make my heart smile and enjoy the process of decorating my new space. A space that reflects who I am now and all the things that I love which includes pieces of my life with my late husband. My forever Superman!
Thank you Marty!