Closed sales bumped up a bit in December...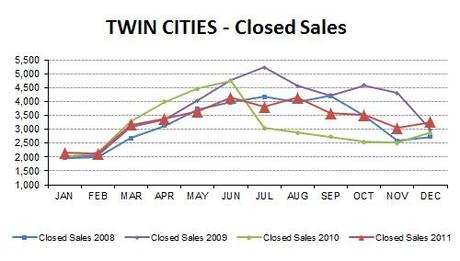 ...while new listings continued to drop...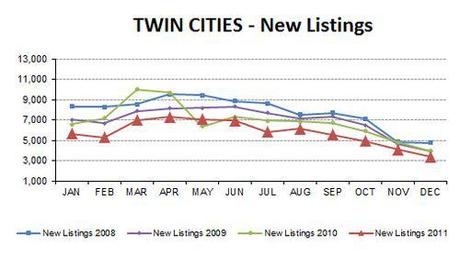 ...creating an invenotry that dropped off my chart, the lowest supply of homes for sale I found in records going back to 2004.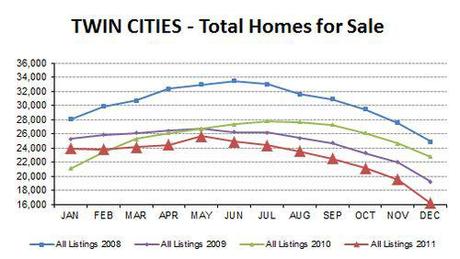 If you look at the low supply of homes for sale in relation to the buyers snatching them up, you get a 4.6 months supply of inventory... a number that indicates a weak seller's market (balanced is 5-6 months), and a number that hasn't been seen since 2005.

Don't get too excited because that number is likely to be fleeting as new listings hit the market again. But the fact that we hit it for the first time since 2005 is encouraging news that the real estate market is working towards equilibrium.
Pending sales dropped as they usually do in December, but were still above historical December pending sales records.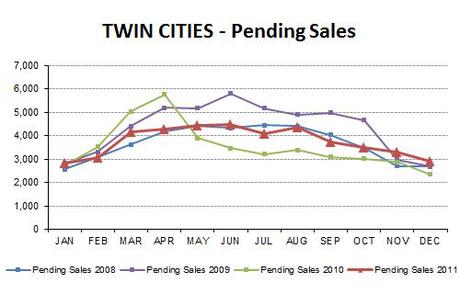 It's not surprising that the housing affordability index also jumped off my chart this month to 252, meaning that a family earning the median family income has 252% of the income necessary to qualify for a conventional loan covering 80 percent of a median-priced existing single-family home.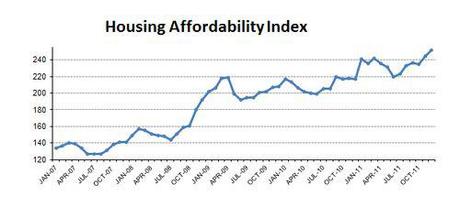 Median price dropped again following annual trends and reflecting increased sales in the price range below $120,000. The smallest price decline was for single family houses, and the price range that tended to sell the quickest was the $190,000-$250,000 range.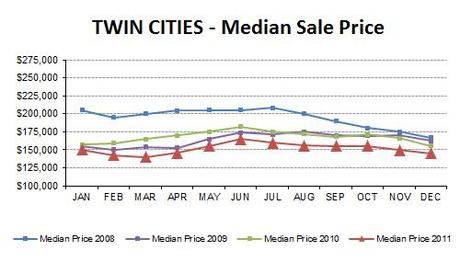 The figures above are based on statistics for the combined 13-county Twin Cities metropolitan area released by the Minneapolis Area Association of Realtors. Click here for local reports on 350+ metro area communities. Click here for current interactive market analytics by area, city, county, neighborhood or zip code.
Sharlene Hensrud, RE/MAX Results - Email - Minneapolis - St. Paul Real Estate Market Information