There is no better way to spend a Sunday evening than at Roger's K-Rock Centre enjoying the sights and sounds of a live rock concert. Quite frankly, there isn't a bad seat in the entire 5000 plus seat facility in the heart of downtown Kingston. And nothing compliments a mustard covered pretzel quite like a night of synth pop and drum fills.
Leisure Cruise kicked off the event with an intergalactic "Space Odyssey" which any fan of modern Bowie-esque synth pop could enjoy. The performance was both artistic and accessible, and made for a perfect way to kick off the evening.
Following Leisure Cruise was the always dynamic Death Cab For Cutie who blasted through a barn burning performance of pop rock anthems and cutting piano melodies. The Seattle group stole the show with a heartfelt mix of self deprecating humour, false starts and restarts, and touching nerd rock storytelling with tracks like "Soul Meets Body" and "Transatlanticism". A sheer highlight of their sweaty, upbeat performance was a touching tribute to 90s Seattle indie darlings Harvey Danger, which was followed by a heart wrenchingly perfect version of "What Sarah Said". The haunting piano opus asks the ultimate questions of love, loss, and dedication, proclaiming that "Love is watching someone die."
Aside from the tingling moments of melancholia, much of Death Cab's set was widely uplifting and punchy. They left the audience wishing for more moments like the ones they had just taken part in, and no doubt they stole the show.
Metric offered a phenomenal live show, wrapped in a hum of synth pop protest music that included a cappella renditions of "Combat Baby", and acoustic versions of some of their more modern singles. And while at times the performance was arguably too quiet, too mature or too contemporary for many tastes, it is hard to argue the talent and definitive sound that blasted through the speakers, and overwhelmed our senses. Metric is a band that has matured, but continues to revisit what brought them to the dance. From capes to choirs, to strobelights and fist pumps, the performance offered a little something for everyone.
If you get a chance to enjoy The Lights On The Horizon Tour in a community near you, and you are looking for a show that you can sit down, feel the dramatic undertones, and enjoy, then this is a show for you.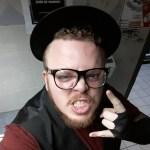 Leigh Bursey is a 28 year old civic affairs television talk show host, published author, municipal politician, singer/songwriter and social activist. He enjoys longs walks on the beach, Irish whiskey, pretty girls, and passionate performers. Vote Bernie!