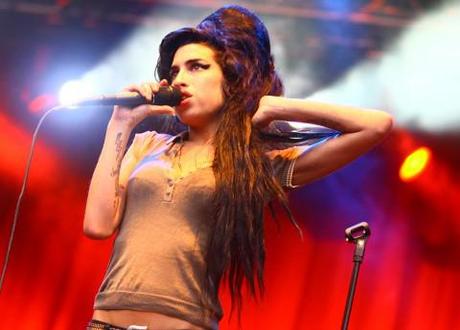 Amy Winehouse, Hovefestivalen 2007. Foto: Kim Erlandsen, NRK P3, http://www.flickr.com/photos/nrk-p3/2325404812/
The death of soul singer Amy Winehouse earlier this year saddened the world. Now the mystery of the Back To Black singer's death has been resolved. Coroner Suzanne Greenaway ruled "death by misadventure", meaning that the performer died of accidental alcohol poisoning, the Associated Press reported.
She did not want to die. Dr Christina Romete, Winehouse's GP, said that the night before she died Winehouse said that she was unsure if she would stop drinking but "she did not want to die." Romete claimed Winehouse had been "swerving between abstinence and heavy alcohol use for a long time." But despite "tremendous efforts" the singer evidently lost the battle.
Family vindicated. Winehouse's family have long maintained that she was not taking illegal drugs at the time of her death. E!Online said the news will come as "something of a relief" to the family, while spokesman Chris Goodman said the family was happy to "finally" find some answers.
"What good comes from grotesquely elevating her passing to that of a tragic fairytale?" asked Rob Leigh.
No glamour in a rock star death. Rob Leigh said that Winehouse's life was "encapsulated" by one word: "misadventure." Writing for The Mirror, he said that the tragedy of her death was the sad result of "a battle removed from the insignificance of celebrity tittle-tattle. And one that anyone her age could be fighting."