The Christmas countdown is on – only a few more buying days before C-Day. For those of you scrambling to find last-minute Christmas gifts, I thought I'd list my top 10 gifts for your music lover friends and family.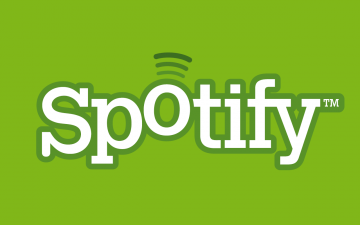 1. Spotify
If you have not yet tried Spotify, then you are living under a rock and missing out on a very exciting music world out there. If you have it already, then you know what powerful gift a one-year premium subscription will be. The best present of all would be to set it up for them and already subscribe to a selection of excellent playlists to get their account going. Try our Flypaper playlists, or anything by Scott Vener @brokemogul.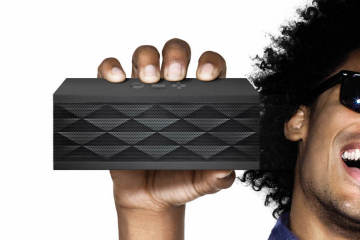 2. JAMBOX
Not enough accolades for this auditory gem – it comes with Bluetooth speakers, is uber portable, and it looks cool too. Get it in black diamond!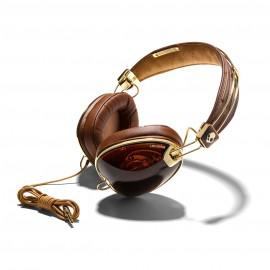 3. Skullcandy ROC NATION Aviator  Over-ear Headphones with In-line Mic
These stunning earphones will turn heads, keep you warm as you walk the chilly winter streets, and sound great! Tried and tested on noisy planes, they kill the background sound and even act as cushion to sleep on. Boom. I call them the Jimmy Choo's of headphones. Buy them on Amazon.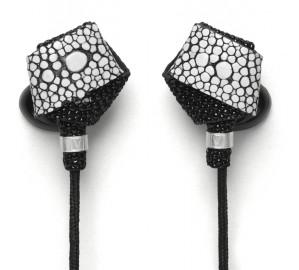 4. Molami headphones
If the Skullcandy headphones are too flashy or too big, then look no further than Molami's super stylish earbuds, pictured here in Stingray Black and Silver – they're chic, sleek, subtle and perfect for both men and women. Where superb audio is combined with avant-garde design, incorporating function meets fashion. Buy them at Molami.com.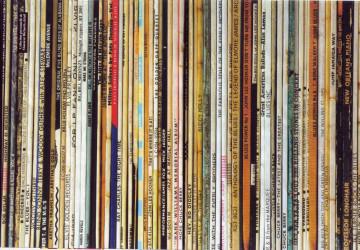 5. Build your vinyl collection
Yes, they still make it and yes, a true music lover still collects his or her favourites on vinyl. Dear Santa, we'd love to see these albums under our tree this year: King of Limbs, Radiohead (no surprises there); Bon Iver, Bon Iver; and Sigh No More, Mumford & Sons.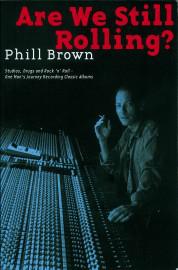 6. Are We Still Rolling? Studios, Drugs and Rock'n'Roll by Phill Brown
Phill Brown recorded Hendrix, Marley, Zeppelin, Sly Stone and one of my faves, the lesser known Pete Lawrie's Pockets Full Of Stone. From the author's first glimpse of a magical recording studio in the mid-1960s up through a busy career that continues to the present day, this rollicking story can only be told by those that were there. An incredible read.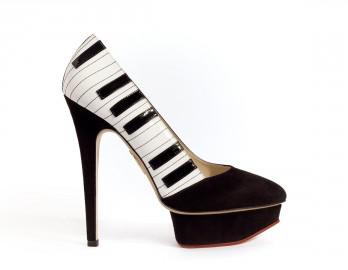 7. Charlotte Olypmia Piano Key Shoes

Right. So some may say these pumps are a bit gimmicky, but I say bring it on! It's all in how you wear them (I'd suggest keeping it simple), and I for one am hoping Santa ignores the economic climate and finds me particularly deserving this year. These shoes have me re-thinking the words "Put your dancing shoes on." Buy them on Charlotte Olympia online.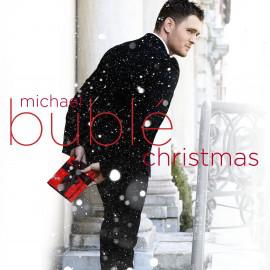 8. A Michael Buble Christmas
You may call it cheesy, but I find that Christmas time calls for classic tunes (and my father agrees). We think Michael Buble has come out with a lovely cozy wintry collection. Listen, buy and enjoy on iTunes or on Spotify. But if the smooth sounds of Mr. Buble are simply too fromage for your set, then go to Gift N.1 and make sure to subscribe them to our Alternative Christmas Flypaper playlists on Spotify.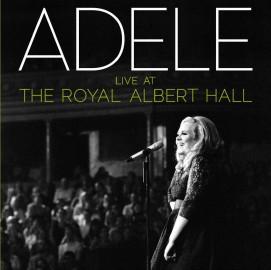 9. DVD boxsets
What's better than actually going to a concert? Watching one on TV. These two would make any music lover more than happy to spend the night in: Adele: Live at the Royal Albert Hall and The Armstrong Box, a tribute to Louis Armstrong.

10. Any Apple product

All right, we've drunk the Kool-Aid, just like everyone else. When in doubt, the all-time obvious music/tech related gift? The iPod, iPad, iPhone – it's virtually impossible to get any gift wrong if it comes from Apple and has the letter "it" in it.
Think I've missed something obvious, or want to suggest what other items we should be pining for? Comment away.