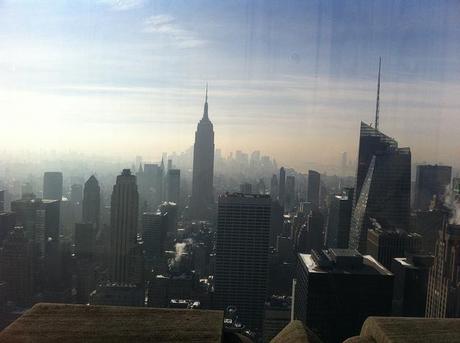 rakkhi / Flickr Creative Commons
It was an Englishman by the name of Henry Hudson who explored what is now Albany, having a river named after him in the process. But he was there as a representative of the Dutch East India Company.
Dutch fur traders and some settlers sailed over not long after, and in 1626, Peter Minuit bought Manhattan... for 20 bucks.
Most of us are familiar with the fact that what we now know as New York was once New Amsterdam. That is, before the British took it over in 1664.
The British may have changed the name of the state, but the Dutch influence is still very much a part of old New York.
Long Island is the Americanized version of 't Lande Eiland.
The Bronx is named after Jonas Bronck, a Dutch settler who owned a farm in a large portion of the area.
The town of Breukelen near Utrecht is where Brooklyn got its name.
Coney Island was once Conyne Eylandt, which would be Konijneneiland, or "rabbit island" in Dutch.
Greenwich Village supposedly got its name from the Dutch word greenwyck, meaning 'pine area.'
Haarlem, just outside of Amsterdam, became Harlem in New York.
Staten Island took its name from the Dutch houses of parliament, known as the Staten Generaal.
How about Wall Street. There are several Waalstraaten in the Netherlands, but the New York version was probably inspired by the Waalstraat in the south of Amsterdam.
Adriaen Van der Donck, a lord (jonkheer, in Dutch), had an estate in the area known as Yonkers. Jonkheer... Yonkers... Coincidence? I think not.
There are many more where this came from. Just keep your eyes peeled the next time you're in either New York or Amsterdam and see how many more you can spot.
© 2013, Amsterdam City Tours Blog. All rights reserved. On republishing any part of this post, you must provide a link back to this original post